The iPhone SE3 is the perfect combination of some of Apple's best iPhone features, in a surprisingly compact package. The screen's only 4.7", which is really comfortable to hold - perfect for teenagers or anyone who doesn't feel the need for a huge screen. The SE3 clocks in far smaller than the 6.1 – 6.7" you'll see on the iPhone 13 models, and that smaller screen comes with a smaller price tag. Let's dig into what there is to know about this latest generation of the iPhone SE.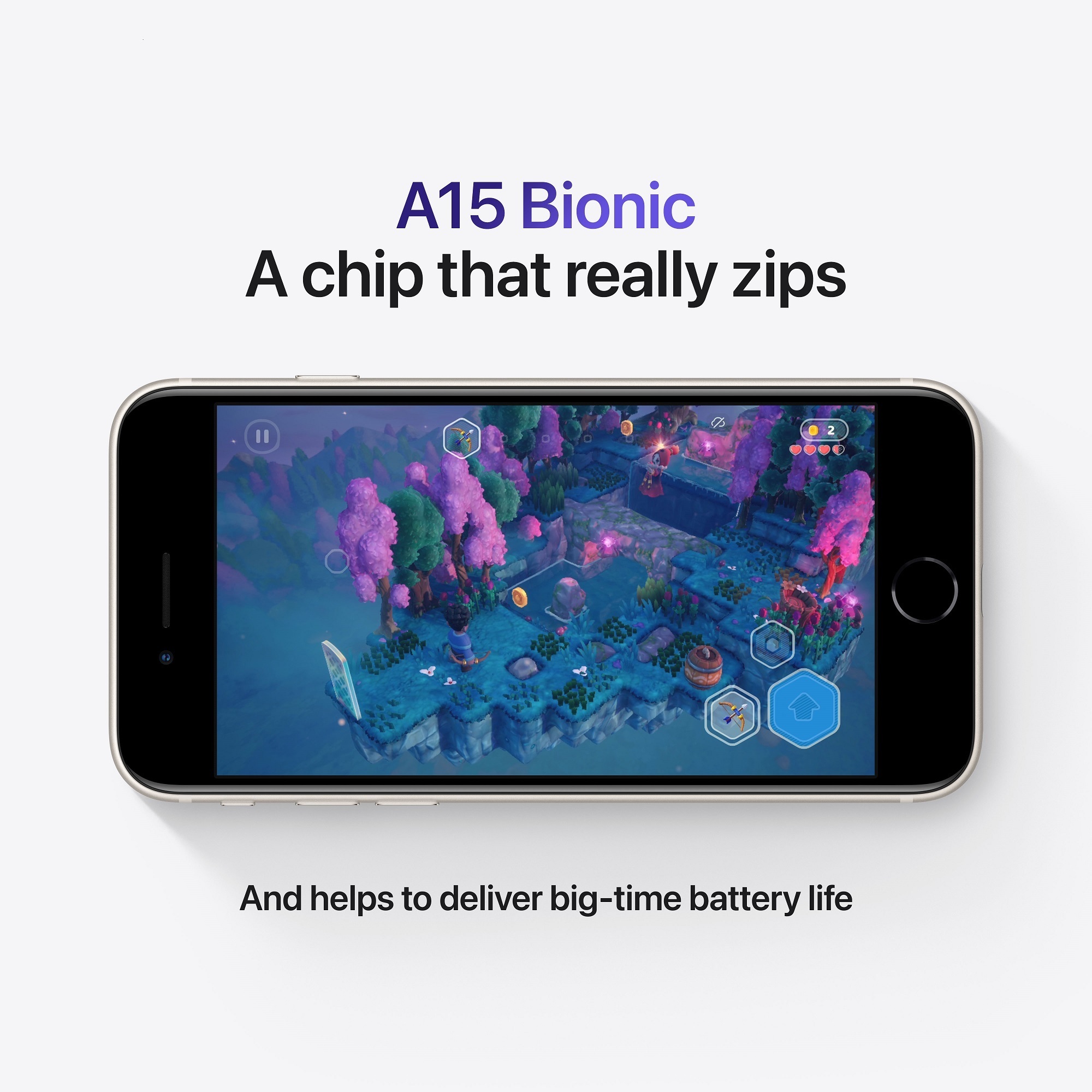 The iPhone SE3 is powered by Apple's A15 Bionic chip – the same as the super-powerful iPhone 13 series. Sounds technical (because it is) but let's break down what an A15 Bionic chip actually does for your phone:
- No waiting around for apps to load
- Works with the operating system (iOS) and battery to get you more battery life
- Makes the iPhone SE3 all-around faster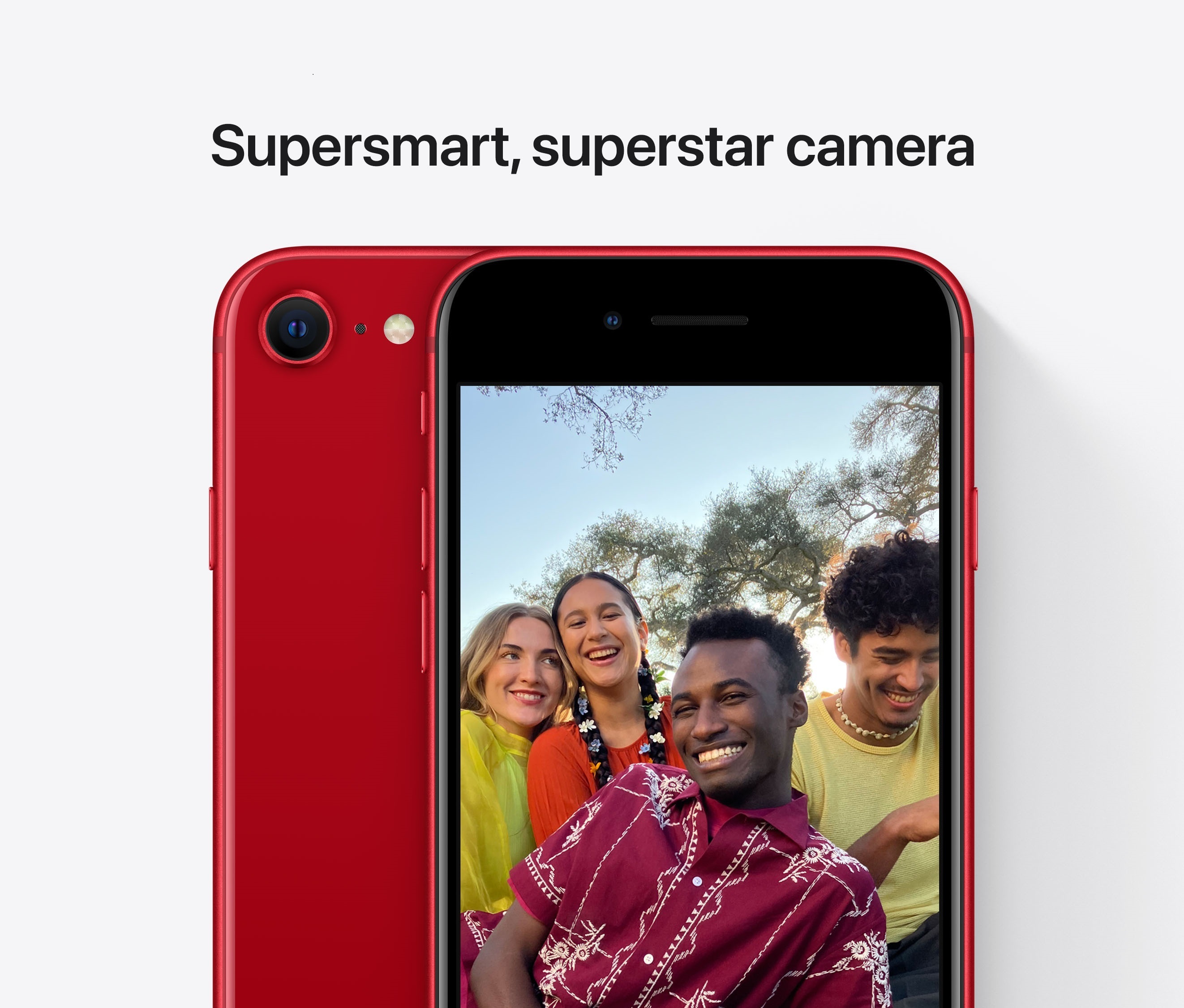 The SE3 has one camera on the back, and one on the front – keeping it simple but without compromising on quality. Apple's cameras are designed for vivid colours that are true-to-life, with features like Portrait Mode that blur the background of your photos for a really pretty effect. You can also pick between warm and cool modes – we really love warm mode for adding a touch of colour when the weather's a bit gloomy.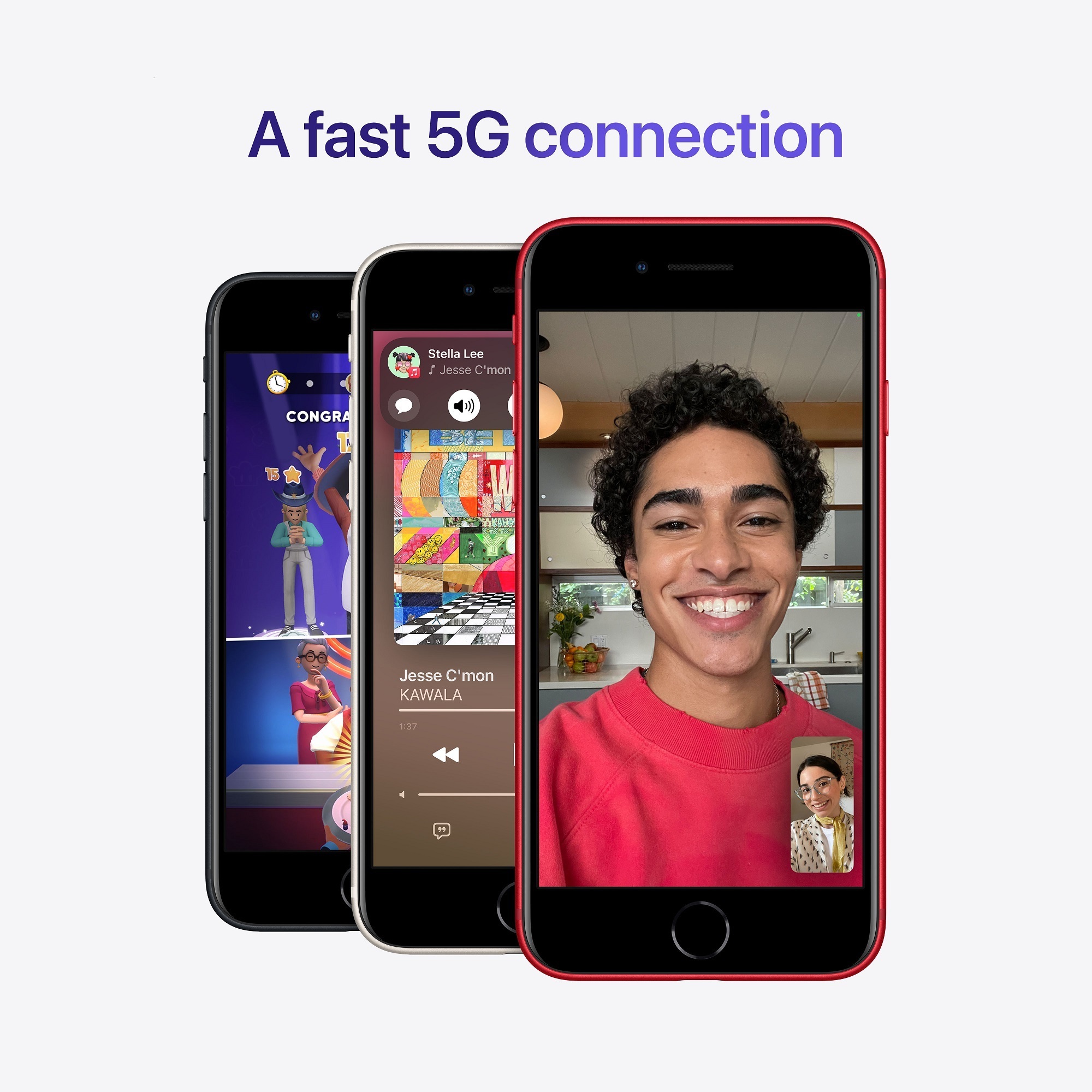 The iPhone SE3 supports 5G, so if you're in a 5G hotspot, you'll get the fastest internet possible. FaceTime calls will look smoother than ever, and you won't have to wait for apps or games to connect online. 5G is being rolled out across the UK and is currently available in 50 different cities with more expansion planned – so having a 5G phone is great now, but seriously futureproofing you too.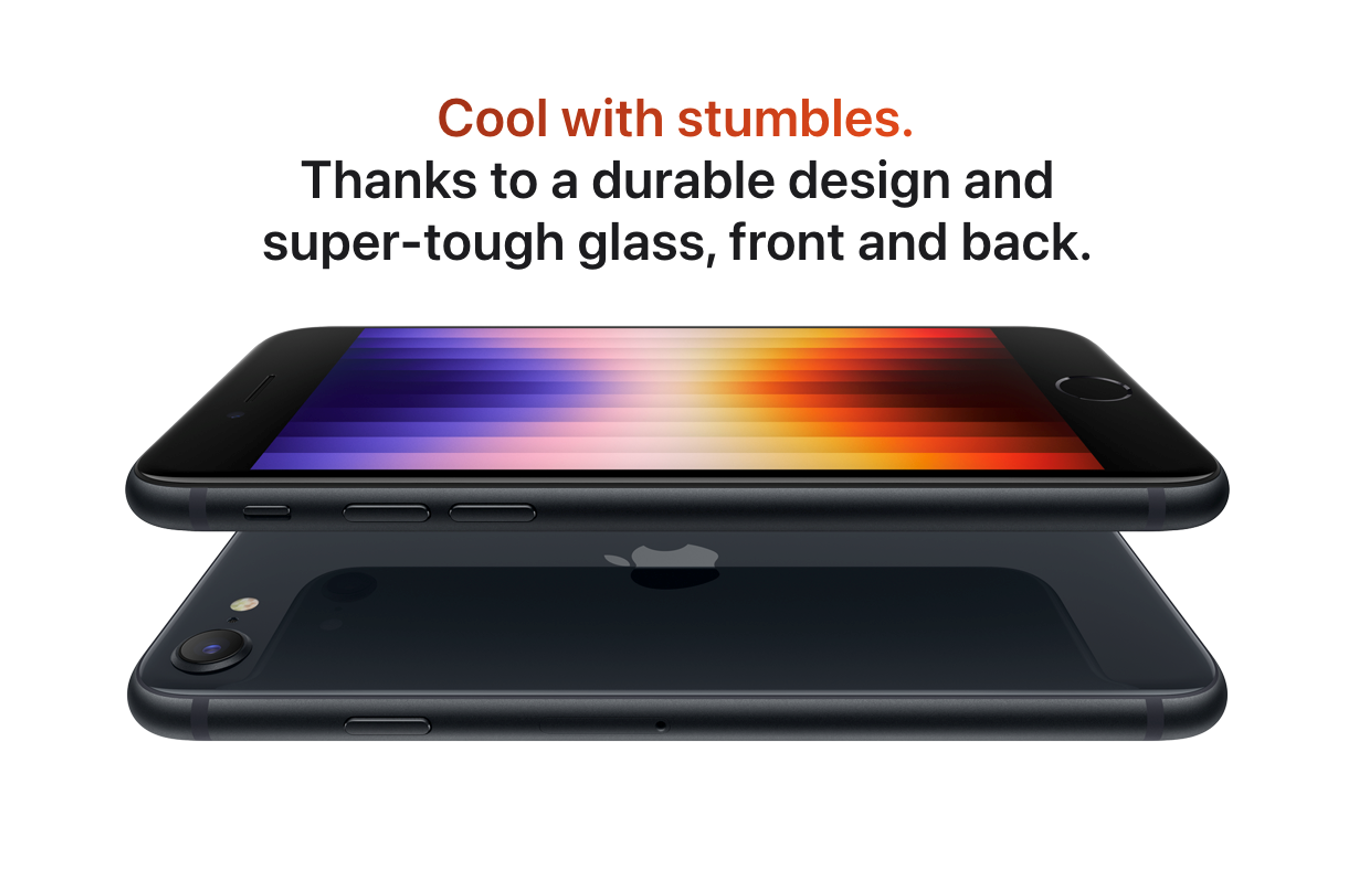 The SE2 had a beautiful glass design, and the SE3 improves upon it – with durable ceramic shield glass that's built to survive drops and knocks. It's also designed with impressive water-resistance, so it can survive a tea spill (but probably don't let the kids dunk it).
So what's the difference between the iPhone SE3 and SE2?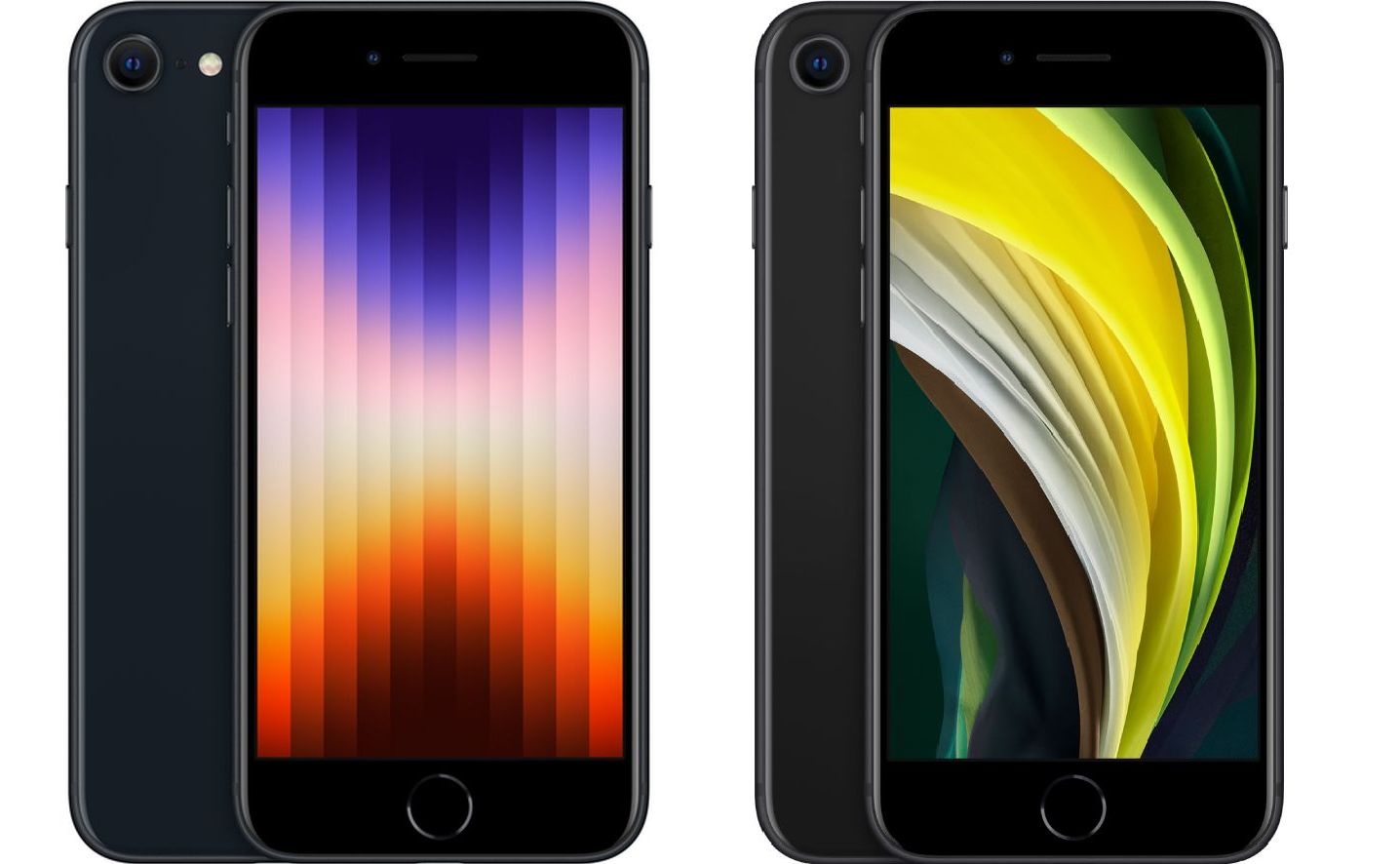 If you're thinking about upgrading, let's look at the real differences between this newer model and the previous generation:

Design – Both the 2nd and 3rd generation iPhone SEs have the same look and feel. But the newer 3rd gen is made using more durable ceramic shield glass, with an aluminium frame. So if you like the 2nd gen SE, you'll love the 3rd gen.

Specs – You're going from an A13 chip, to the A15, which means more power, up to two hours more battery, and better graphics for your games and videos. This is where the SE 3 really pulls ahead – and let's not forget that fast 5G connection either.

What do you think about the iPhone SE3? Are you planning on upgrading? Let us know down below.