Great gifts and amazing food aside, there's one reason that Christmas is the most wonderful time of the year, and that's the quality time we spend with family and friends. It's a chance to unplug from the world and make brilliant memories with those nearest and dearest to us.
Not every family's Christmas Day follows the exact same traditions. Some are ready to break out the board games as soon as the Christmas pudding's finished, others like to fire up the Nintendo Switch for a Mario Kart grand prix, while others love a festive movie before moving on to swapping gifts. If you're stuck for things to watch or play together as a family, read on!
Bring out the board games!
If there's one time of year you can convince everyone to get involved, it's Christmas. Sure, we might end up flinging board pieces at each other in frustration, but we'll all be closer for it in the end. Here are a mix of games that can be played offline (i.e on a board) and on your phone, together.
Of course, offline gaming usually requires a little prep - like getting the kit itself, or making sure you've got the right amount of people. But there's nothing quite like some simple, analogue fun. There's a reason these games have been around for a while. And gathering at the table is a great way to have some laughs and (friendly) competition.
Plus, with so much screen time throughout the year, it can be good to take a break and do something a little easier on the eyes when holiday season comes.
Monopoly
How to play:
We can't kick off our list without mentioning the most 'love it or hate it' board game out there, Monopoly. The aim of this game is to become the wealthiest player by buying, building, renting and selling property on the board. It can be quite tense, and everyone seems to bring their own rules, so be prepared!
Why play:
Monopoly is the ultimate 'all ages' game. It's perfect for kickstarting a Christmas Day games marathon with a little competition, and it's a great way to let the kids learn through play. Decision making, money management and determination – just three skills Monopoly can help build.
And even if your Christmas 2021 is a bit quieter than usual, the app version (Android, iOS) is the ideal game to play long distance with family and friends -it's got video chat built in!
Tiddlywinks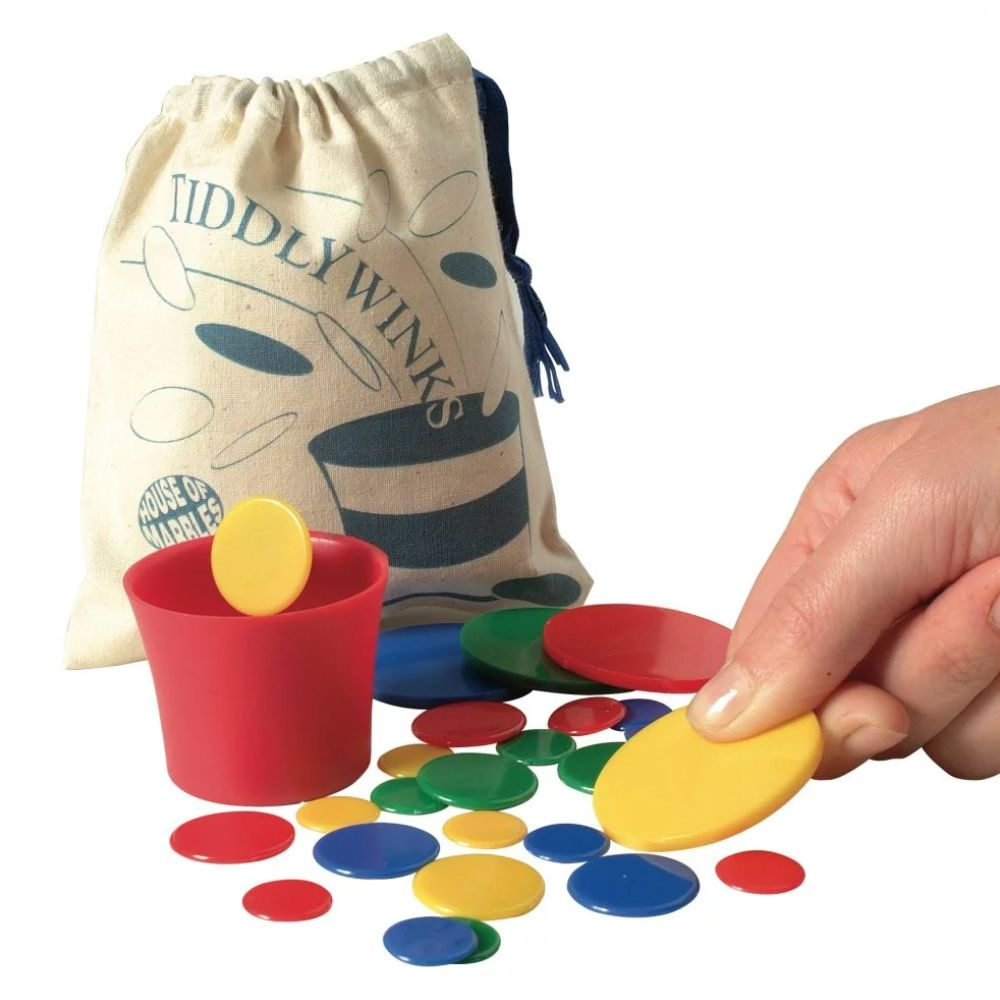 How to play:
Place a pot in the middle of the table and then take it in turns to fire winks (small plastic discs) into the pot using a squidger - a larger disc. It starts off with just trying to get your winks into the pot – but can soon escalate into serious strategy.
Why play:
It's a game that requires genuine hand-eye skill and planning. Plus, you can play on your own, with multiple players or even games in pairs – which amps up the competition. Tiddlywinks terminology includes phrases such as gromp, scrounger and crud (a power shot).
There's also a World Championship. So, get your eye in over Christmas and perhaps 2022 Tiddlywinks glory awaits!
Articulate!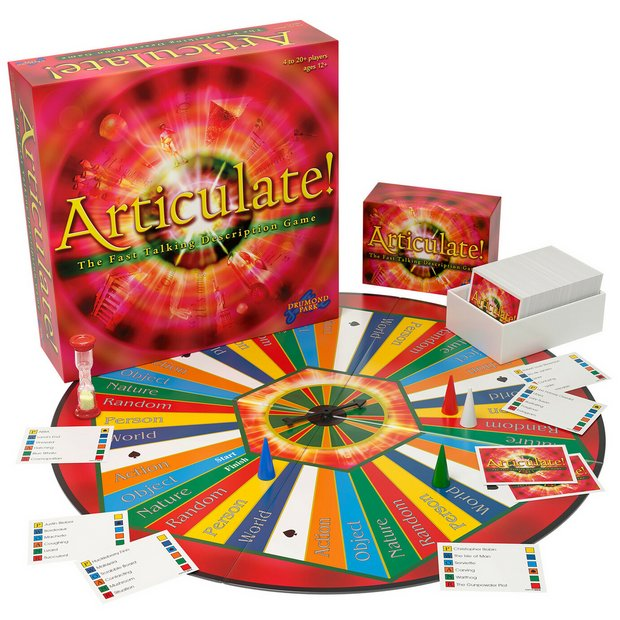 How to play:
Played in teams, the aim of the game is to make it all the way around the board to the 'Finish' segment. Players must guess what their teammates are describing in 30-second rounds. For every correct guess, the team moves on one segment, and each segment contains a specific category that they'll play in the next round. It could be famous people, nature, world, an action, or even a random round. So, you have to bring your A-game!
Why play:
Unlike Monopoly, Articulate! isn't likely to take up your whole Christmas Day. It's very fast-paced, made to be played in teams, and a great laugh. Just make sure you don't say "Rhymes with" or "Sounds like" and there won't be any rule-based debates. However, once the competition heats up, it's guaranteed to be loud and intense.
Bar Skittles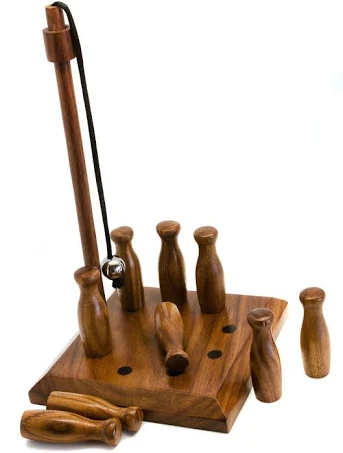 How to play:
Bar skittles is the much smaller version of classic skittles – but the object is the same: knock over the skittles. The ball is attached to a pole and each player gets three goes to knock down 9 skittles each time – with a maximum score of 27 per turn. The game continues until someone reaches 101.
Why play:
It's fun! This version requires much less space than traditional skittles and you'll even get a bit of a workout swinging the ball and then collecting up the scattered skittles. Great for burning off some of those mince pies!
Is your Christmas set to be a smaller affair this year? Or are you planning to include friends and family that live far away? If so, why not throw a few online and console games into the mix!
Since most people will have access to a screen, you won't need the equipment needed for the more traditional games. You'll also find loads of traditional board games in app form – so you can still get your board games fix remotely.
Christmas pub quiz
How to play:
This one's easy. Just gather all players on Zoom, House Party, Whatsapp etc. Each team has to come up with a series of questions to outfox the other teams. Winner is the team with the most points.
Why play:
If your extended friends or family are spending Christmas apart, this can be an excellent opportunity to gather everybody together and do something fun. Plus, because you set the questions, you can put together rounds totally personalised for your family or friends.
Words With Friends 2
How to play:
It's classic Scrabble – but on your phone. Take it in turns to add your words to the board to rack up the highest score possible.
Why play:
It's a great game for people who love words. Better still, Words With Friends 2 includes a Lightning Round – where two teams of five players go head-to-head against the clock. So, if you've got a family member who always takes waaay too long on their turn, this mode will make them get a move on!
Free with in-app purchases on Android and iOS
Uno
How to play:
Get rid of all the cards in your hand – using special cards to stop your opponents from doing the same. Just make sure that all players have downloaded and signed up to the app.
Why play:
The app lets you have a maximum of 4 players, so it might be perfect for your family. It's a simple game but the ability to play a card that drops your opponent in it is great for a bit of festive rivalry!
Free with in-app purchases on Android and iOS
Mario Kart 8
How to play:
If you have a Nintendo Switch and controllers for everyone, you're in business! This isn't your average racing game. You'll need to master drifting around corners and using items like shells and bananas to outwit the other racers. Start off with a single race to test out the family's skills before moving onto the big competition!
Why play:
Anyone that's ever played a Mario Kart grand prix with their friends will tell you how much fun it is, and the latest Mario Kart 8 Deluxe is a brilliant instalment. 48 courses (including the dreaded Rainbow Road), 10 cups to choose from and a stack of great characters. Plus, there's nothing better than using your red shell on an opponent that's gaining on you.
Our pick of the best festive family films to stream this year
When you're all 'board-gamed out' and Christmas dinner is done, the next best thing to do is crack open the chocolates and cosy up for a good Christmas flick as a family.
So, we've combed through Disney +, Netflix and Amazon Prime's festive flicks to give you a few of the best Christmas movies available to stream.
Klaus (Netflix)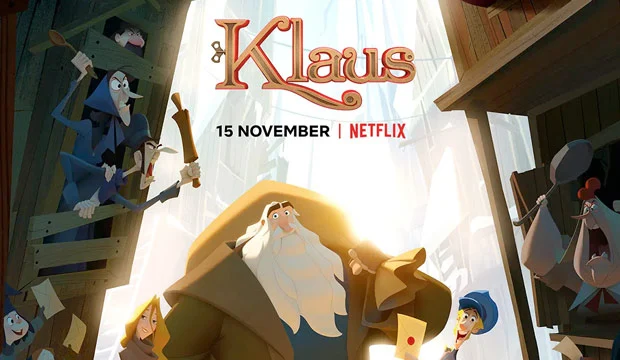 This charming, animated film from the creator of Despicable Me is a Santa origin story set in Norway. Jesper (Jason Schwartzman) is packed off by his father to the joyless town of Smeerenburg, where he has to learn the ropes of the family trade – running the postal service.
There's only one problem. Everyone in Smeerenburg is so unfriendly that no one sends each other letters. With the help of schoolteacher Alva (Rashida Jones), Jesper encourages the children of the town to write to a mysterious hermit toymaker (J.K. Simmons) living in the nearby woods.
This quirky mix of old and new is one for kids and parents, with hilarious and brilliant performances from the cast.
Nativity! (Amazon Prime)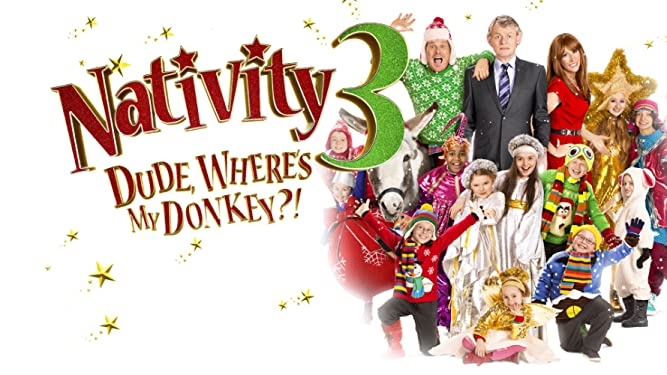 Nativity! is the story of two schools that compete every year to produce the best nativity play, only this year things are a little different. After teacher Paul (played by Martin Freeman) is overheard boasting to his rival that a top Hollywood producer is coming to see their play, the lie snowballs into something much bigger.
It's now up to Paul to not only make his nativity play brilliant, but brilliant enough to get the attention of Hollywood. It's funny, unmistakably British, and features a whole host of familiar faces from shows and movies you love.
Watch Nativity! on Prime Video.
Jingle Jangle: A Christmas Journey (Netflix)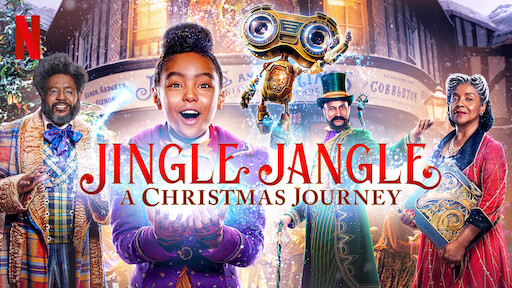 One A-lister packed, frothily magical Christmas tale coming right up. Everything, from Jingle Jangle's spectacular musical numbers to its steampunk fantasy world, is completely over the top… but completely enchanting.
Jingle Jangle follows Jeronicus Jingle (Forest Whitaker), a once famous toymaker who's left bitter and broke when his apprentice steals his ideas. But Jeronicus is shaken out of his years' old funk by the innocent optimism and creativity of his granddaughter, Journey. More merriment and Christmas joy ensues.
Watch Jingle Jangle: A Christmas Journey on Netflix
Home Alone (Disney +)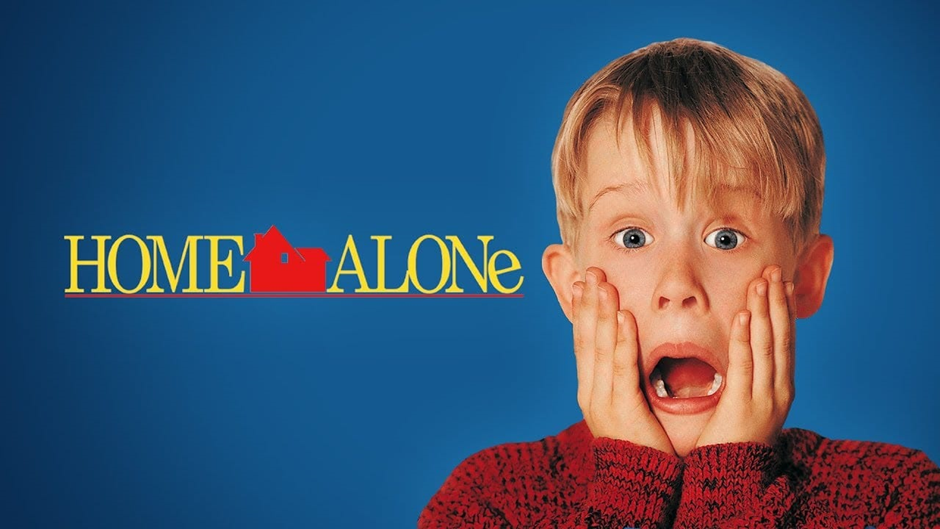 No Christmas movie recommendation list can be considered complete without throwing this one in. It's the classic festive family movie.
In case you've never seen Home Alone before (you're in for a treat), mischievous 8-year old Kevin (Macaulay Culkin) is accidentally left behind by his family who are off to spend Christmas in Paris. While at home, Kevin uses his wit and imagination to prevent two bumbling burglars from robbing his family's house. 31 years later, it's still guaranteed a laugh.
What traditions do you keep with family and friends on Christmas Day? Are there any board games that always get an annual outing, or a holiday-themed movie that you always go back to? Maybe the time-honoured 'Die Hard is a Christmas movie' debate has become a tradition in itself! Whatever you love doing with family and friends over the festive period, let us know below.
Merry Christmas!