Android: What's new?
Coming to the end of your phone contract and ready for something new? You're in the right place. Since the last time you treated yourself to a new device, smartphones have got better…a lot better. These days, you can find a great smartphone to suit any budget. Here are a few of our favourites, and how they shape up against the smartphones of yesteryear.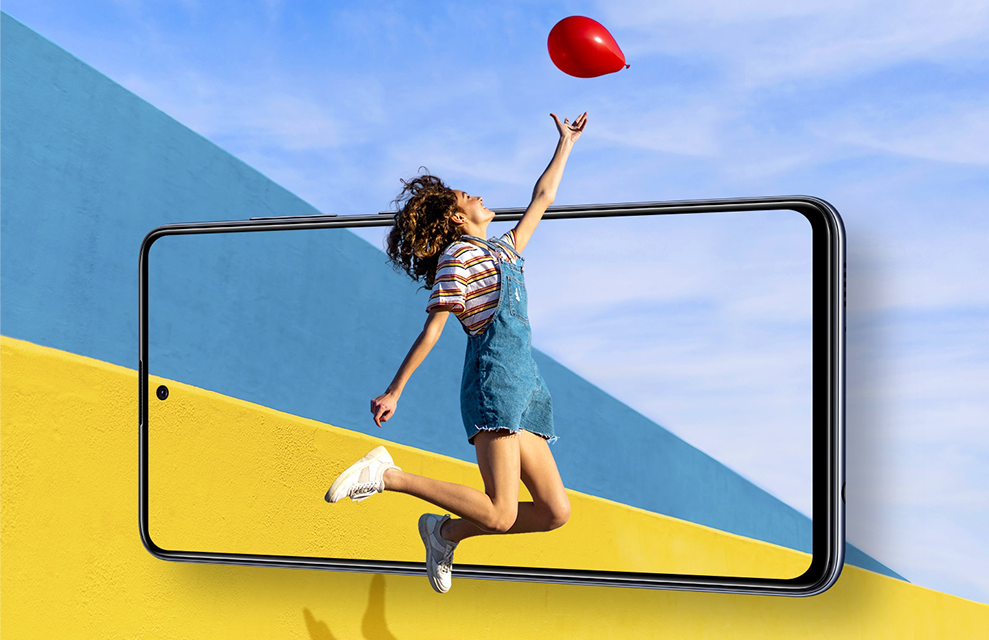 One of the biggest visual improvements to smartphones over the past few years has been the chiselling of notches and bezels to fit larger screens. The Samsung Galaxy A51 may only be a fraction taller than 2018's J6, but at 6.5-inches, the screen is almost a full inch bigger.
But the display's features don't stop there. The screen itself is a Super AMOLED with precise colour accuracy and fantastic brightness even when you're using it in sunlight. Backed by a better-than-Full HD resolution, it really brings the best out of all your pocket-sized content. And that pinhole front camera not only means you get a virtually all-screen experience, but 32MP of brilliant detail.
Samsung's smartphone cameras have leapt ahead in the past two years, too. On the back of the A51, there's a quad camera led by a seriously impressive 48MP lens. With this four-lens setup, you can capture everything from detailed portraits to postcard-worthy landscapes. It even removes shakiness from your footage with the Super Steady function. So, your videos are ready to share the second you hit 'record'.
Elsewhere, the numbers beat the Samsung J6 across the board. A 33% bigger battery, extra 1GB of memory and Samsung's faster Exynos 9611 processor make this handset speedy and reliable.
Take a look at Samsung Galaxy A51 deals with iD Mobile
Huawei P30 Lite New Edition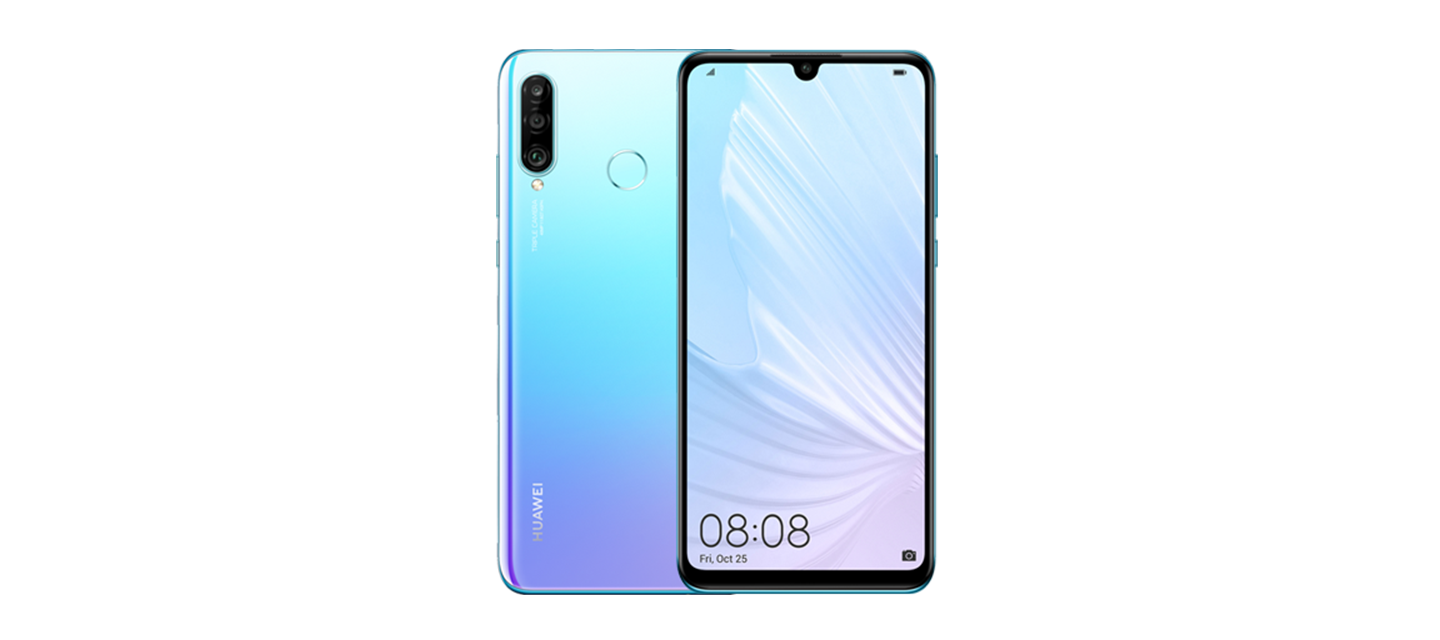 Don't be fooled by the name – there's nothing light about the Huawei P30 Lite. With an octa-core processor and 6GB RAM, the P30 Lite feels snappy and responsive - even when you're running a bunch of other apps in the background! Add to that a Full HD+ 6.1-inch IPS screen and a massive 256GB of storage space, this device a force to be reckoned with.
We love the dewdrop selfie camera which, like the Galaxy A51, is a 32-megapixel lens. That's perfect for profile pictures and video calls, while being subtle enough not to get too in the way of the display. In fact, it has double the megapixels and takes up less than half the space of the Huawei P20 Lite's front camera.
The rear camera is a contender, too. The 48MP Ultra HD lens makes a noticeable difference to detail in photography and offers 2x optical zoom, while the 120° wide angle lens is a solid option for group photos and sweeping landscapes. And thanks to some pretty clever AI, the camera is smart enough to recognise what you're taking a picture of and adjusts the settings for quality results.
Find your perfect P30 Lite plan with iD Mobile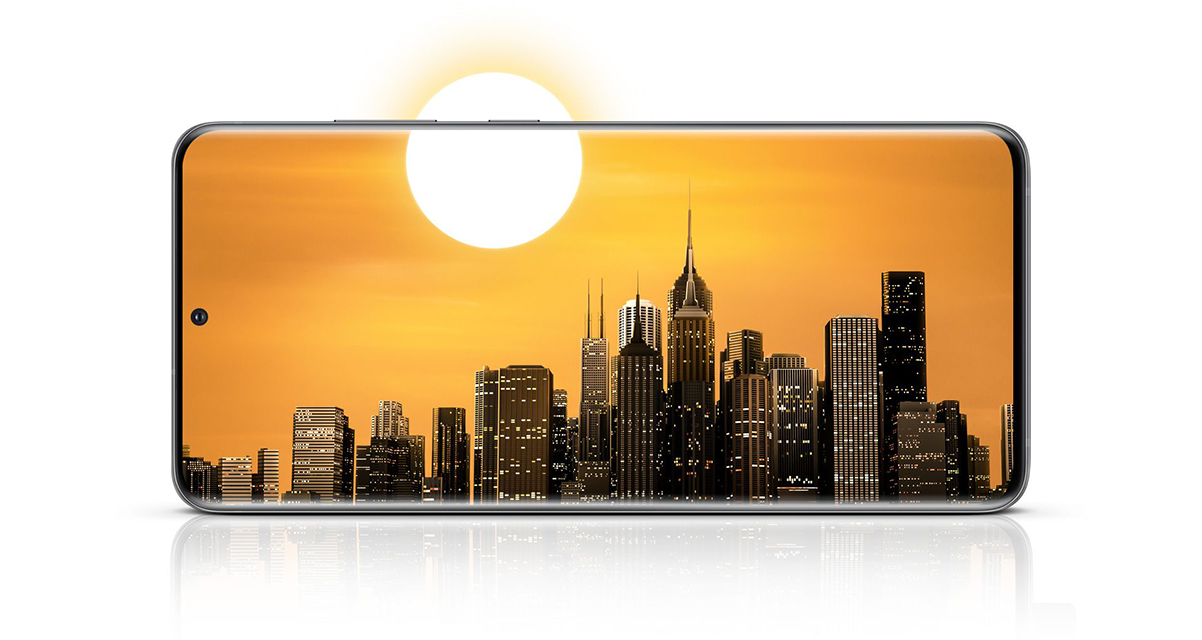 Samsung have always produced leading smartphones, but they're always improving. The Galaxy S10 was a winning flagship in 2019 and held its own against the competition. But fast forward two years later and the Galaxy S20 FE can do more. Loads more.
With 5G connectivity, ample 6GB RAM and a super-fast Exynos 990 processor, the S20 FE is ready to take on adrenaline-fuelled multiplayer games and easily flick between apps. And there's a much bigger battery to keep it going all day.
But the camera here really is something else. While the S10's 12MP main camera was a contender in its day, the S20 FE sets a new benchmark. Combining dual 12MP wide lenses and an 8MP telephoto, you can shoot your subject in a range of styles and capture every little detail. More of a video person? Not to worry. The camera records in Ultra HD at a steady 60 fps. That's double the frame rate of most smartphones, and makes for footage twice as smooth.
As for the screen…well, get set for incredible entertainment anywhere you go. Super AMOLED means colours are always vibrant and rich, while the 120 Hz refresh rate makes everything from gaming to simple scrolling through news feeds feel unbelievably smooth.
Check out iD Mobile's Samsung Galaxy S20 FE plans
Samsung Galaxy S21 5G/ S21+ 5G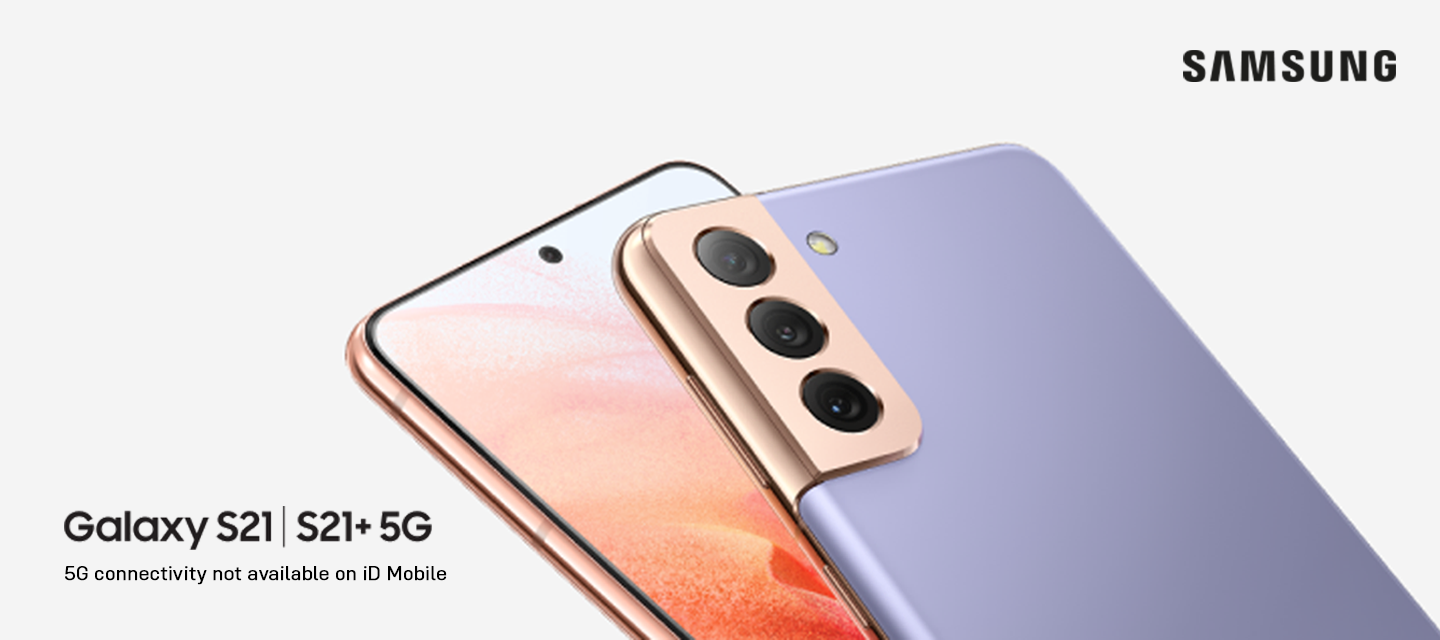 Looking for something cutting-edge? Samsung's latest flagship S21 5G range is a real head-turner. The first major smartphone release of 2021, the S21, S21+ and S21+ Ultra all come packed with 5G tech to power through downloads and intensive multitasking.
Both the Galaxy S21 and S21+ feature a triple rear lens setup led by a 64MP telephoto camera. Get up close to your subject at a distance with 30x Space Zoom. Shoot future-ready footage in 8K at 24 fps. Pick out an in-action high res photo from your footage to use as a thumbnail when you share your clip. With the S21 range, you can create content like a natural.
At 6.2-inches, the S21 5G is easy to hold and has a Dynamic AMOLED 2X display for bright, sharp images. The S21+ offers that same brilliant resolution with a notably bigger 6.7-inch screen. Both have a 120 Hz adaptive refresh rate like the S20 FE, and we think it really adds to the responsive feel you get from both devices. Combined with 5G connectivity, and you've got a real winner for mobile gaming.
Take a look at iD Mobile's Samsung Galaxy S21 5G deals and Galaxy S21+ 5G deals
Ready to upgrade to a brand new phone? If you've been with iD Mobile for a while, you could be eligible for a great value deal on a range of the latest handsets. Find out more about upgrades and find a deal you'll love with iD Mobile.