iPhone: What's new?
Every year brings a new iPhone and with it, new innovations that make the experience that much better. Whether it's ground-breaking smartphone camera tech, ever-smarter AI or an all-new, intuitive iOS operating system, the latest iPhones can do things that simply weren't possible even just a few years ago. So, how does iD Mobile's current iPhone line up compare to previous generations?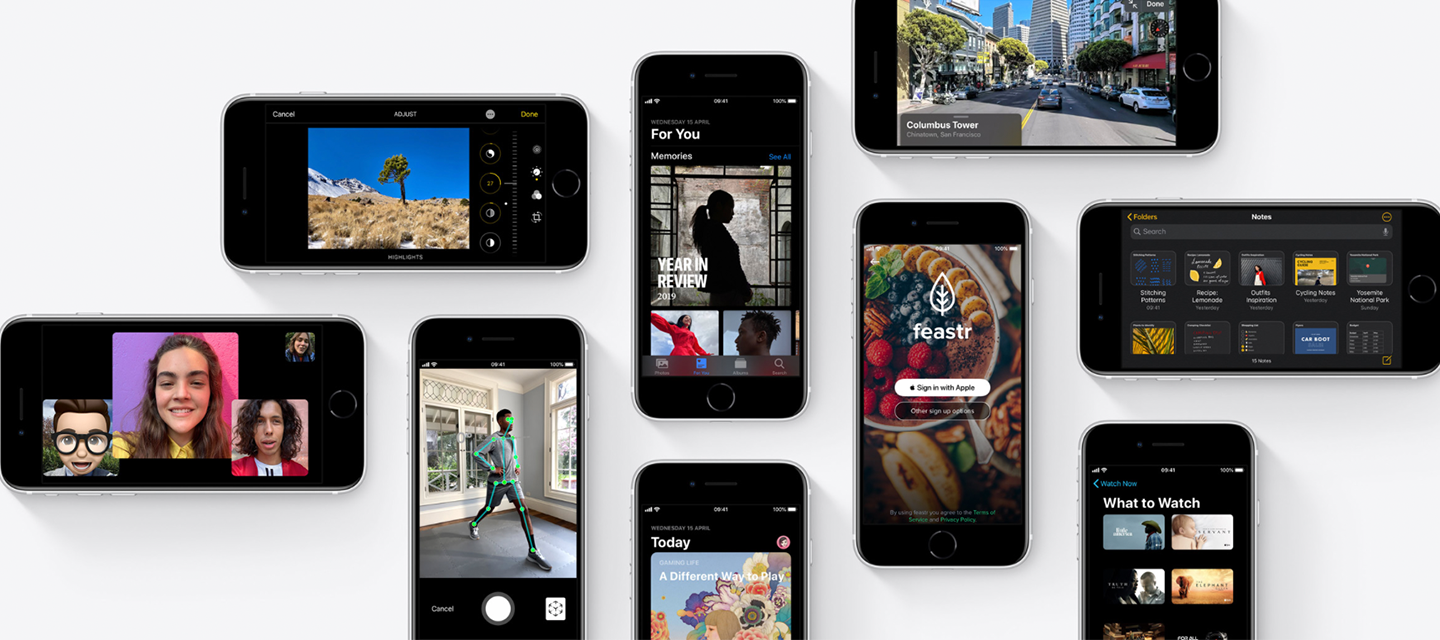 The 2020 iPhone SE is a more entry level offering from Apple among the current range, but nonetheless a great way to get the best of the iPhone experience. At 4.7-inches in size, it's by no means a big-screen phone, but that does mean it's super-comfy whether you're using it single handed or storing it in your jacket pocket. The HD Retina display makes for sharp, detailed entertainment too.
The difference between the SE and the iPhone 6, for example, is night and day. It'll offer 5 hours longer battery life and has a higher 12MP camera that captures 4K 60 fps footage. But the biggest development is power. The A13 Bionic chip that powers the iPhone SE performs tasks 4 times faster than the iPhone 6's A8. That's a big plus for things like web browsing and opening apps. And when you do need a little more power, fast charging will get you up and running again in no time.
Amongst all the hardware advancements, the iPhone SE is compatible with Apple's latest version of its operating system, iOS 14. Get set for Widgets on your home screen, handy features like picture-in-picture mode and incredible privacy protection.
Take a look at iPhone SE plans with iD Mobile.
Love gaming and watching movies on the go? The iPhone 11 is perfect for both. At 6.1-inches, it was pretty much the first iPhone to offer what we consider a 'big' screen in today's smartphone landscape, and it runs edge-to-edge. Inside is a great battery that delivers a whopping 17 hours of video playback on a full charge – long enough for an entire season on Netflix.
Compared to the iPhone 8, released 2 years before, the camera system is on another level.  The iPhone 8 has a 12MP wide angle lens, while the 11 adds another 12MP Ultra-Wide to the back. Between the two lenses and Apple's clever AI, the iPhone 11 boasts 2x optical zoom and 5x digital, gorgeous colours with next-gen Smart HDR and a bunch of pro-looking portrait effects.
The iPhone 11 also comes packed with up to 256 GB of onboard storage - that's double the iPhone 8! What will you do with all that extra space?
Find an iPhone 11 in a colour you love with iD Mobile.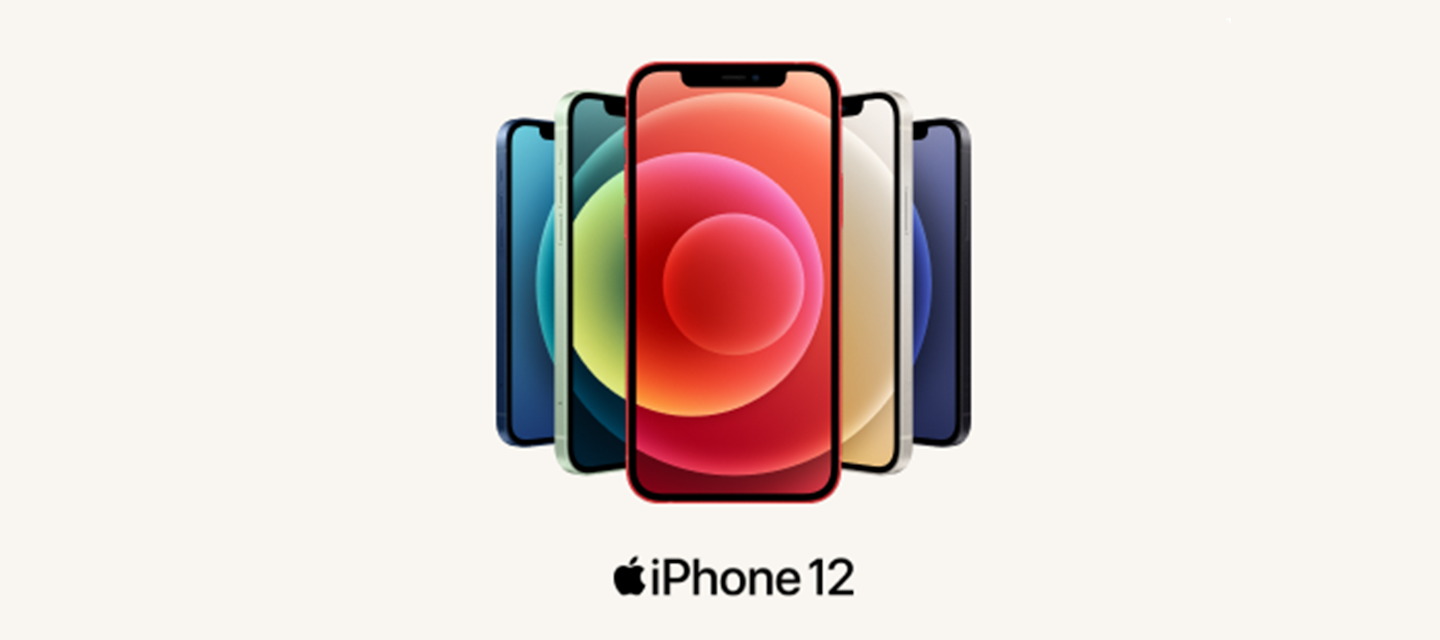 After the latest and arguably greatest iPhone? That'd be the iPhone 12. Just like the iPhone 11, it has a 6.1-inch display, but this time it's a Super Retina XDR. That means brighter colours, sharper detail and a much, much greater contrast ratio. Put simply, all your content comes to life.
With the power of 5G behind it, iPhone 12 can download movies and apps in a matter of seconds and open them almost instantly. Stream shows without any buffering, chat to your mates on FaceTime without any lag – these are things that even the brilliant iPhone XS couldn't do.
But it's not just about 5G. The iPhone 12's A14 Bionic chip makes for a lightning fast processor. It can do a bunch of operations at the same time, so multitasking simply isn't an issue. That's also great news for things like shutter speed when you shoot photos on the epic dual 12MP camera. Capture the moment, exactly when it happens. Or, if you fancy yourself a budding videographer, shoot it in Dolby Vision HDR and give it a cinematic touch.
Find the perfect iPhone 12 plan for you at iD Mobile.
Ready to upgrade to a brand-new iPhone? If you're coming to the end of your contract, you could be eligible for a great value deal on a range of the latest handsets? Find out more about upgrades and get a great value deal with iD Mobile.