Calling all dog and cat owners! Here are some great apps to help you care for your furry friends.
Being a pet parent is hugely rewarding. We're a nation of animal lovers, with more than half of UK households owning at least one furry friend.
Looking after a cat or dog can be challenging though, so we're here to help. If your dog's behaviour is a little ruff (sorry), or your puss is far from purr-fect (sorry, won't happen again) we've rounded up some handy apps for you below.
Puppr - for training
Download on iOS and Android. Basic version is free, with the option to pay for a premium subscription (after a 7-day free trial).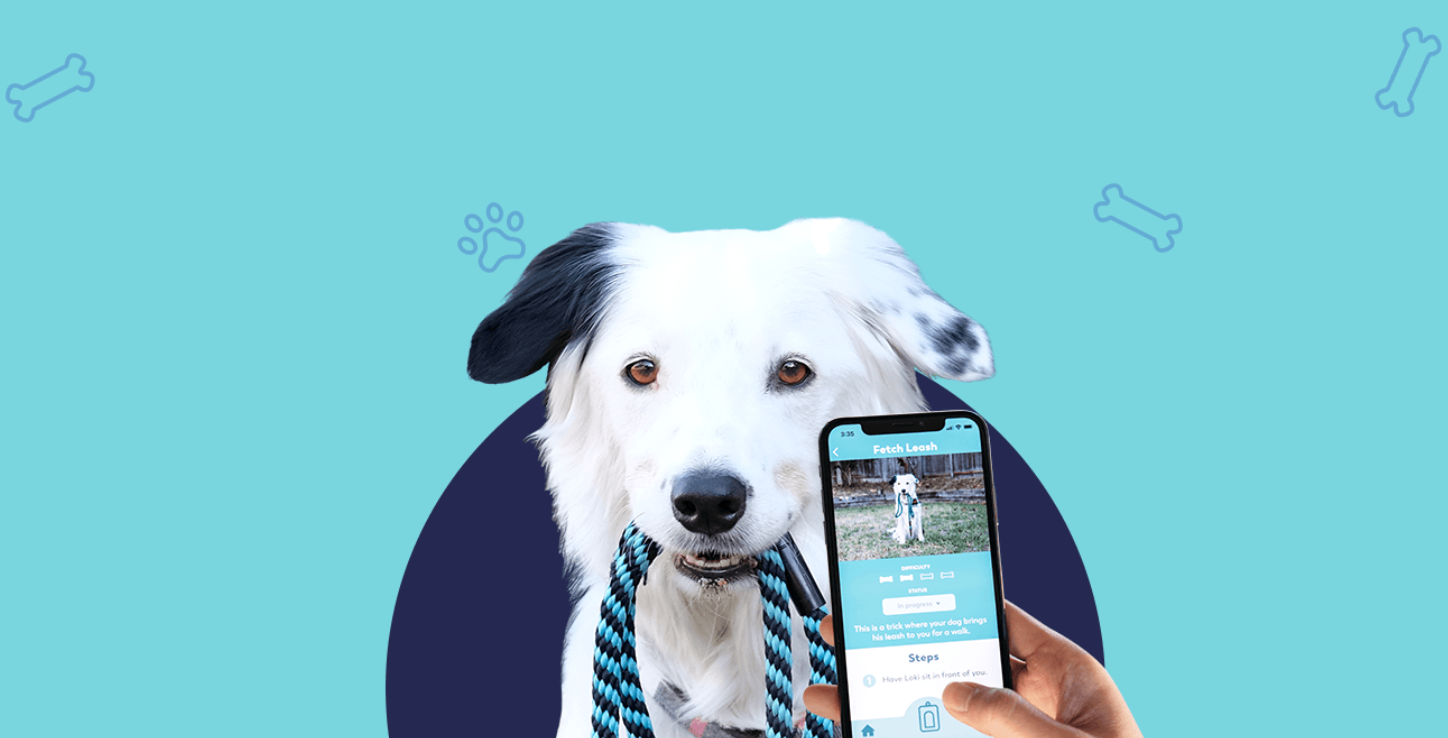 If you think your dog could do with a spot of training, give Puppr a go. It's a really fun and easy-to-use app, packed with step-by-step video instructions to help you train your dog at home. You'll find everything from sitting and waiting to house-training (surely a must!) on there. Plus, a 'circus' section has more advanced tricks like jumping ropes. Oh, and there's even a built-in clicker tool that lets your know dog when they're getting things right – who's a clever dog?
Rover - for dog boarding & walking
Download on iOS and Android. It's free to browse, but you need to pay if you use someone's services.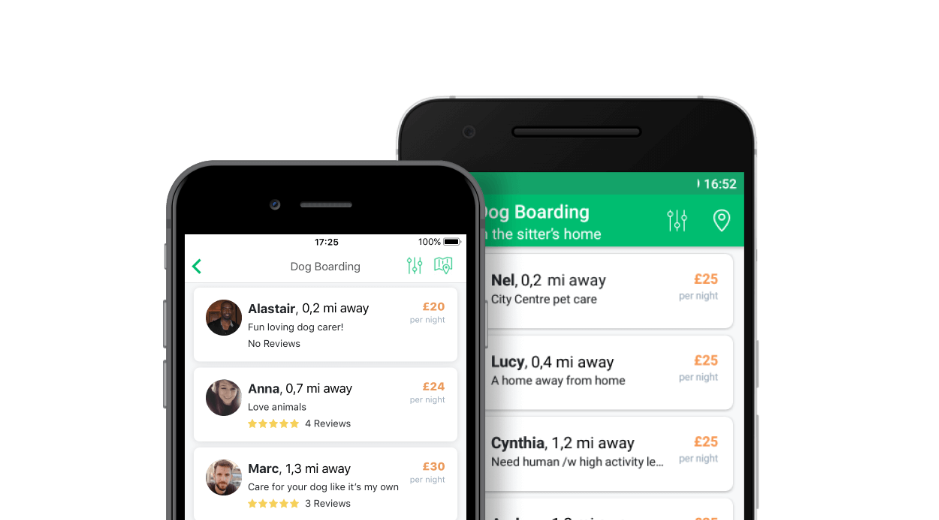 Need someone to look after your dog for a little while? It can be tough knowing who to trust, but the Rover app is well established and has a great reputation. You can choose walkers, boarders who take in pets, or sitters who come to your home. They've all been verified, and you can check out their star ratings and reviews from fellow customers – just like you would on the likes of Airbnb.
It's easy for you to browse for suitable services in your area, and after you hand over your pet, you can get updates and photos sent through the app. So you can keep in touch with your pet, even when you're apart.

Cat alert! This app also caters for cat boarding and house sitting.
BringFido – for dog-friendly travel
Download on iOS and Android. Completely free to use.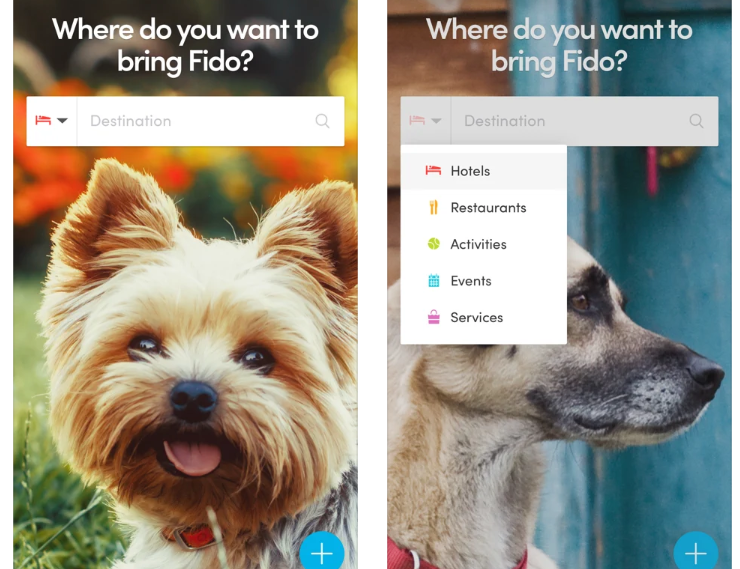 If you've ever tried travelling with a dog, you'll know how difficult it is finding suitable places that are happy to accommodate four-legged friends. With the BringFido app, you can easily find dog-friendly places all over the UK, taking a lot of the stress out of planning your journey.
We're not just talking about hotels here. BringFido will also help you find suitable restaurants, pubs, parks, beaches and more. It also has filters to help you search for places that take large dogs, or more than one!
Moggie – for monitoring feline fitness
Download on iOS. Free to use.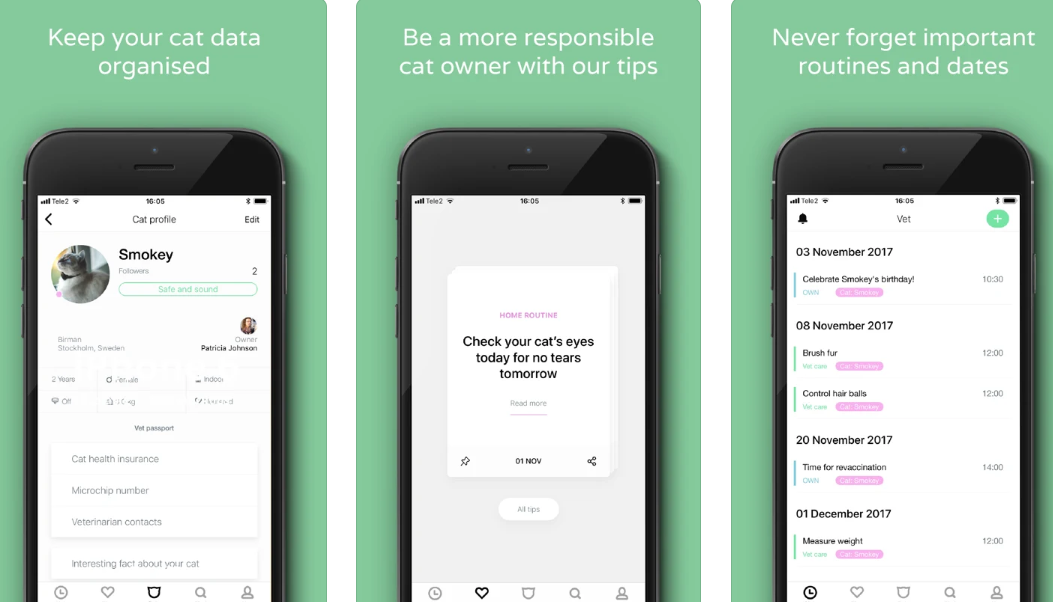 Moggie is a free app that does a great job of keeping you updated on your cat's fitness. You can record all sorts of stats, for your own information or to share with the vet. You can also set reminders of important dates like appointments and medication, and get regular tips on all sorts of kitty care including nutrition, weight control and brushing their fur. Plus, you can connect with other cat owners and share advice. Mumsnet, but for cats – why didn't anyone think of that before?
Joii – for cat health issues
Download on iOS and Android.  Free symptom checker and nurse consultations. Advanced services have a cost attached.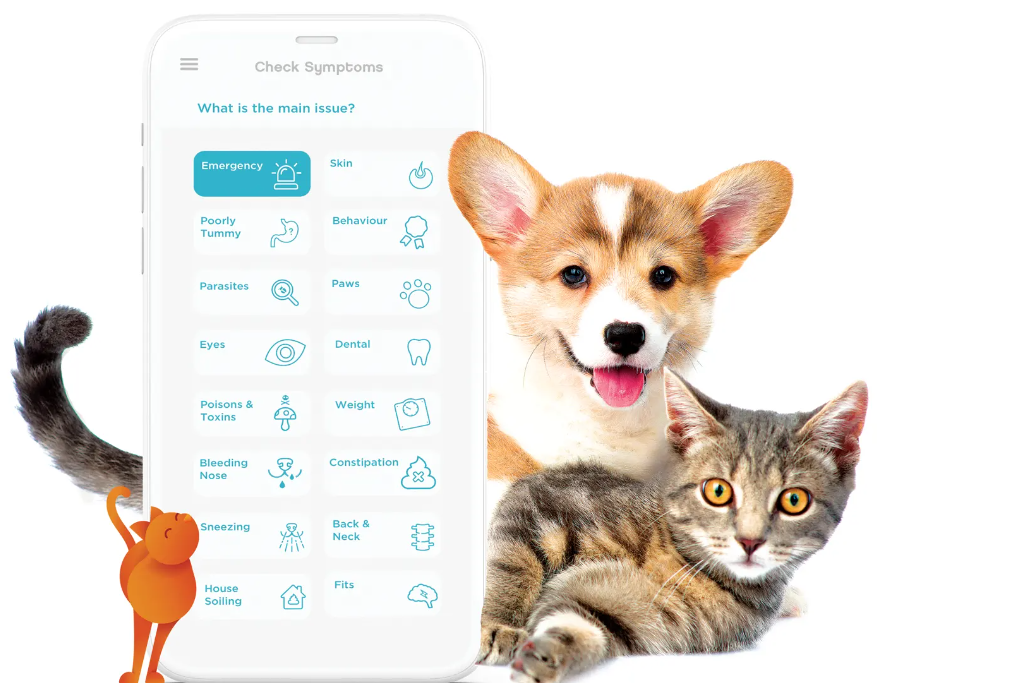 Joii is full of essential medical advice for cats. There's a free symptom checker, and a 'health clinic' that gives you info on things like diet, fleas and worming. Plus, you can even get free expert advice from a qualified nurse via a video call – day or night.

Dog alert! This app is great for dogs too.
Sponsoring a furry friend:
RSPCA sponsorship
A monthly cost is involved. Be sure to check before you commit.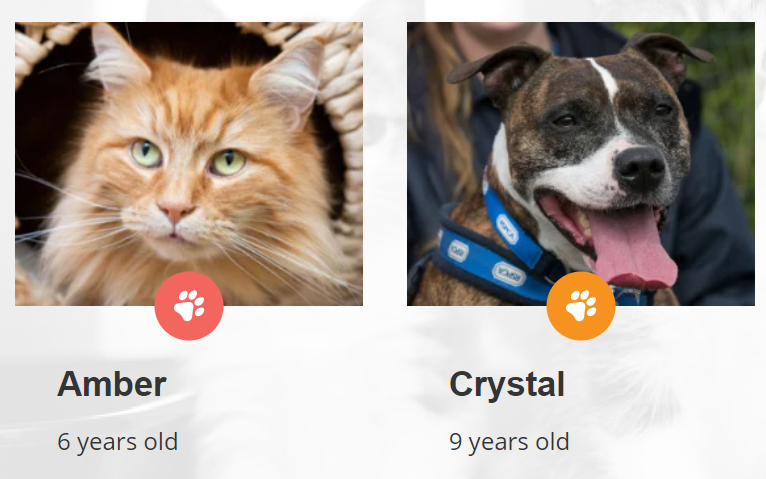 If you love cats and dogs but can't actually own one, here's an alternative. With an RSPCA sponsorship, you can sponsor either cat pods or dog kennels, and get regular updates and photos of the animals you're helping.
You don't sponsor a single animal. Instead, your cash helps lots of different cats and dogs in centres across the country. You'll still get a chance to know some of them though, as you'll regularly be sent photos and stories of the animals you're helping to recover.
 
Have we missed any of your favourite dog or cat apps? Or would you like to share any pet stories, training tips or health advice? Share your thoughts with the Community in the comments below!