Hi, 
I just switched to iD mobile, back on Vodafone I generally got around 20 megabits down, sometimes higher, sometimes lower.
iD is getting almost unusable speeds, well below 1 megabits.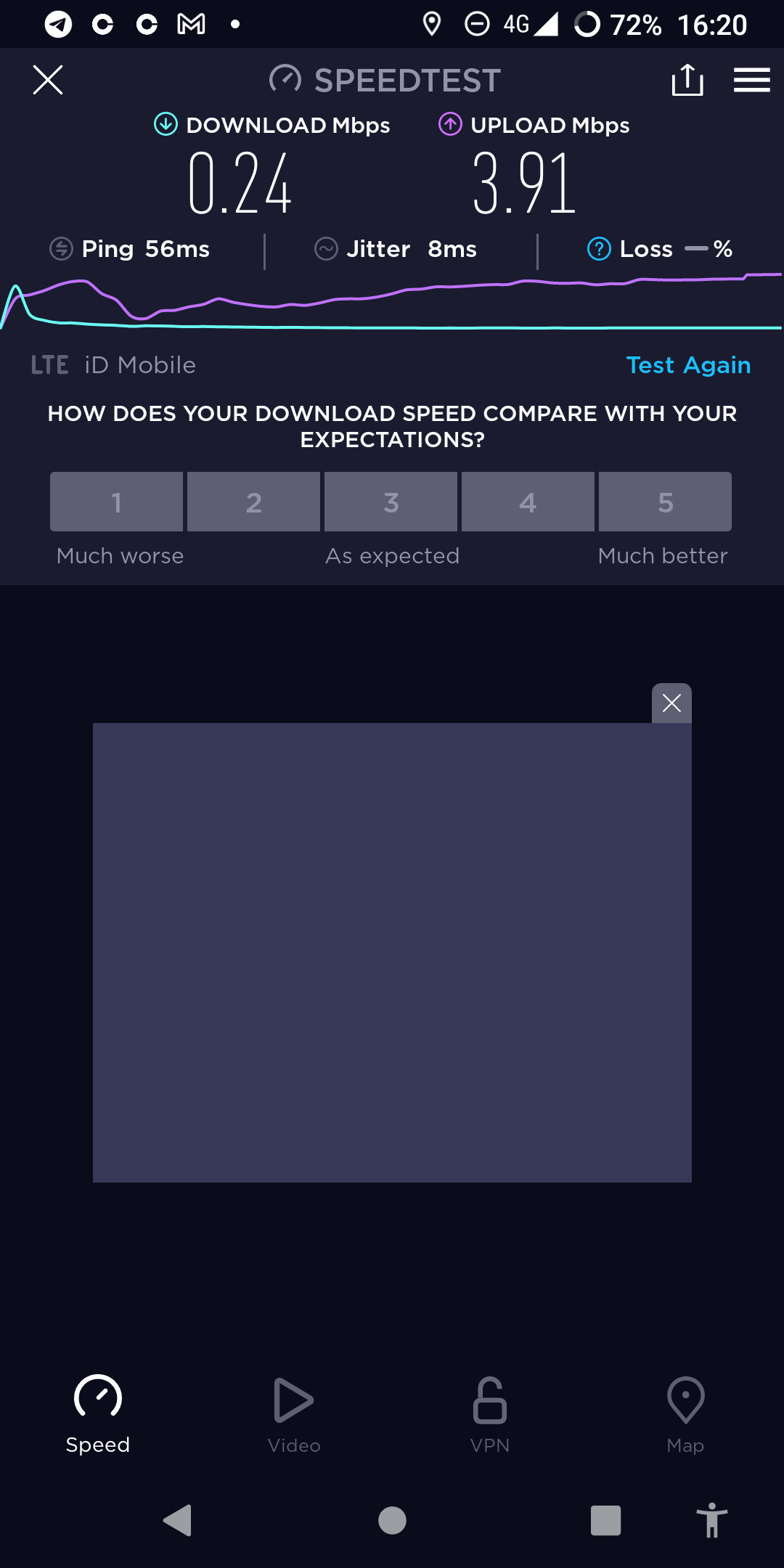 As you can see, I supposedly have full signal. Web browsing works OK but anything else is unusable.
Any ideas?