We all love a good get together especially during the festive season, here is my guide to planning the perfect event.
Plan your party to perfection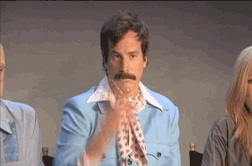 Planning is the fun part and that means gathering ideas and inspiration. So, we've found two friendly apps to help you make sure you've got all your Christmas party bases covered. Simplenote and Evernote are great user-friendly apps that are available on iOS and Android
Simplenote – easy to use and syncs with all your devices:
A simple, fast and multi-platform app
You can use it everywhere (your notes stay updated across all your devices)
Allows you to drag and drop images from other sites
Evernote – next-level note-taking
Evernote Basic is free but you can upgrade to the premium option for £4.99 a month
Allows you to not only type notes, but also make audio, photo, video and even handwritten notes
Staying organised wherever you are, even when you're offline
It supports bullet points, numbers, and to-do lists – you can use them all in a single note too.
My favourite would have to be Evernote, with the great bullet points feature and adding various media to the notes. Although, Simplenote is free and allows me to drag and drop images when I see ideas on social media.
Get inspired through social media
Getting ideas and inspiration isn't always easy – especially with the added pressure of keeping all your guests entertained – but one of the best ways to get inspired is through social media. Apps like Instagram and Pinterest are ideal for finding party inspiration on anything from drinks to decorations.
Set the party scene with some festive décor ideas…
Pinterest is a great place to find ideas for your festive bash. You can scroll through thousands of images on practically any topic you like. Find recipe ideas for festive snacks or scroll through the top trending party decoration ideas.
Get Pinterest on iOS or Android
Instagram has loads of great inspiration pages to help get the latest décor ideas. Instagram hashtags can help your search, try things like #christmasdecor #christmasparty #christmasspirit #partyideas and #newyeardecoration.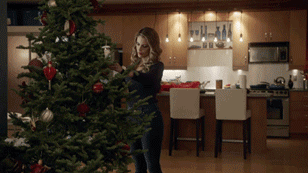 Get some food inspiration - from sweet treats to belt-busting feasts
Who doesn't love a fabulous festive feast? And if planning a big dinner for loads of people isn't stressful enough, you've also got to think about those fussy eaters. So why not make a list of all your guests and any dietary requirements. That way, you'll avoid any embarrassing faux pas because you forgot to do the gluten-free, zero carb, vegan option.
We've found a handful of great sites with different types of recipes to help you out:
Tasty
Tasty is a fun and free app that offers all types of recipes from the Ultimate Christmas dinner to Hot chocolate on a stick, honestly, check it out, it looks amazing!
The great thing about Tasty is that each recipe includes a video so you can cook along.
Download the Tasty app on iOS  and Android.
Big Oven
With over 500,000 recipes, you're sure to find the perfect Christmas menu for your festive get-together. The app is completely free and is available on both iOS and Android.
You can also follow Big Oven to get updates on Twitter, Instagram, Facebook and Pinterest.
Food Network
Ok, this one's a little different, Food Network started out as a Sky TV channel back in 1993 and you'll still find it on channel 172. But these days, it's way more than just a TV channel, their website, foodnetwork.co.uk offers recipes from top chefs from around the world and they've also got a free app that you can download on iOS and Android.
Make sure everything's ordered in time
Got all your inspiration and ideas? Its time to get everything ordered, here are a few suggestions for where you order food and decorations from:
Get your food order in before it's too late
Fancy getting your food ordered? It's easier, quicker and you're far less likely to miss something if you're working through a list. Try Ocado, Lidl, Tesco or Sainsburys.
Get some great décor deals online
Most of us would prefer not to spend a fortune on decorations, especially when you're only going to use them once a year. We've found that some of the best places to try for cheap and cheerful deals are eBay, Groupon and Amazon.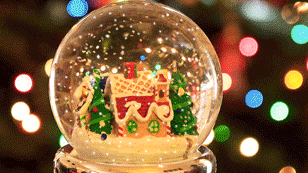 Make sure everyone's entertained
One of the most difficult things over the festive period can be simply keeping everyone entertained. So here are a handful of ideas.
Get your game on…
A great option when you want to keep your family and friends entertained during the festive season.  You'll find loads of great apps that are available on iOS and Android at no costs. Monopoly, Kahoot and Heads Up – all multiplayer games but keep in mind of your data usage if Wi-Fi isn't connected. Unsure on how to find your data usage visit the article and find out more.
Crank up the tunes…
Everyone will have different taste in music, but you can get all genres on one music streaming app. Visit the iD guide for music apps article with great suggestions for music apps available. You can also get a free trial for most of them.
Chill out with a festive film
A festive family movie is always a great option to keep everyone entertained. Check out our 'iD guide to movie streaming apps' article with great suggestions for movie streaming platforms.
As well as the usually streaming options, there's sure to be plenty of movies to catch on regular TV, check out the BBC Christmas TV guide but remember, any listings appearing here are predicted schedules only confirmed listings will not be known until early December.  
It sure can be difficult picking what movie to watch especially with all the movies being so good during the festive season from Home Alone to Elf. What's your favourite festive movie?