Looking for a new phone but not sure whether to go for Android or Apple? Let's weigh up your options…
When it comes to choosing the best phone, you've probably narrowed it down to the two most popular options: Android and Apple.
And if you've made it that far, you've also probably noticed there's no clear winner. Both offer everything you need, and more. Both have all those important features like cutting-edge cameras and contactless payment technology. Both have their downsides, too.
At the end of the day, it's really a matter of personal taste. But if you simply must know which phone is better for specific functions, we've put together a handy head-to-head to help you decide…
Good looks aren't everything…
…but when you're going to be eyeing up your phone every day for the next couple of years, you'll want it to look stylish.
As the original pioneers of smartphone design, Apple doesn't compromise on the effortlessly sleek look of its phones. Its latest model, the iPhone XS, features an edge-to-edge display, while older models retain the single, bezel-worthy Touch ID button at the bottom.
Android devices, meanwhile, come in all shapes and sizes. From the Samsung Galaxy S10 with its Infinity-O Display to the lightweight Google Pixel 3 with its handsome curved edges, there's plenty to choose from.
We're going to give this one to Apple, purely because it's always one step ahead. It's a close race though, so we advise making other features your priority.
Winner: Apple
Splash the cash or pinch the pennies?
Your budget could make or break your final decision.
There's no denying that an iPhone will set you back – but then, you get what you pay for with Apple. The latest
iPhone XS is available for monthly payments starting at £37.99
(with an upfront cost).
With much more choice on offer, it's no surprise that Android is a clear winner in this department. The premium option, the
Galaxy S10 Plus, comes in at roughly the same monthly price
as the iPhone XS – but you could still get the brand-new
Google Pixel 3a from as little as £16.99 per month
.
Winner: Android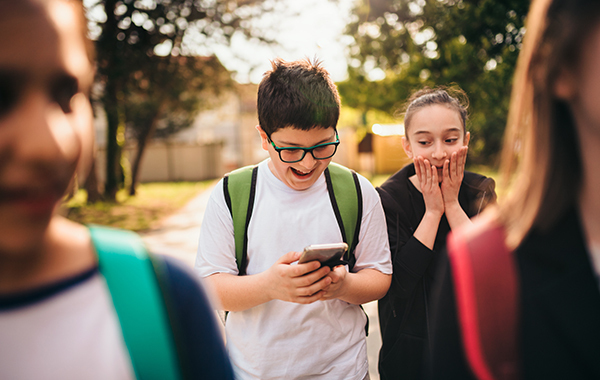 An Apple a day keeps the doctor away
This seems to be the case for online bugs as well.
One study found that 97% of malware and viruses were found on Android devices, and zero for Apple. This is not to say Apple software is totally immune, but its devices are often less likely to be targeted.
Not only that, despite being around for a shorter time, Apple's Face ID is more advanced and secure than Android facial recognition. So, if security is top of your list, there's only one choice…
Winner: Apple
Who deserves your App-lause?
Both brands offer an extensive range of apps available via Google Play and the App Store, and both have their pros and cons.
Put simply, Google Play has more apps – so if you're looking for the most choice, you'll be right at home with Android.
But that's saying nothing about quality. We know Apple is stricter with the apps it allows onto the App Store, vetting low quality and scam apps. New, anticipated releases also debut first on the App Store.
And as for games, it's actually Apple which offers the greatest choice. As it was the first to challenge Nintendo and Sony's domination of the gaming world, developers are more eager to pitch their games to Apple first. However, Android has a higher percentage of free games, and is catching up on other fronts.
You can sleep peacefully knowing each option provides all the essentials and games galore. It's a tough one to call, so let's just say it's a…
Draw!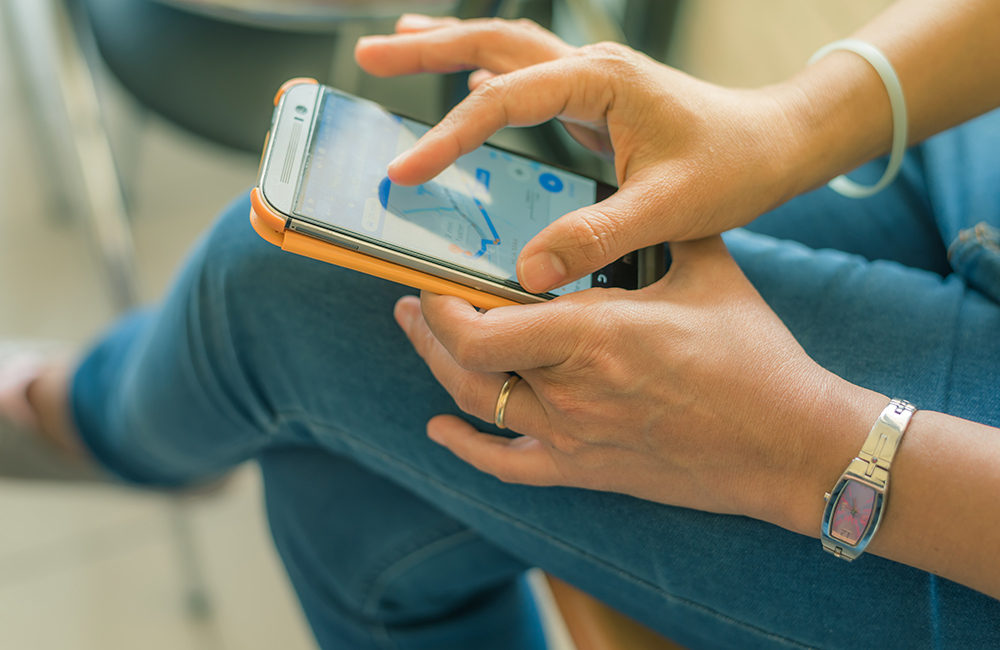 Who's got the stamina?
Life comes at you fast. If you're a busy city-slicker, jumping from one meeting to the next, or a bit of social hub, spending your days WhatsApping and 'Gramming, you'll need a phone with a battery you can depend on.
Apple has faced a lot of criticism about batteries over the years, but its latest devices can go all day and night, and boast fast charging on a par with Android.
However, with iPhones you need to buy the fast-charging adaptor separately, while many Android devices feature it as standard. Plus, the best out-of-the-box batteries are still usually found on Android devices. This is a close one, but we have to give it to…
Winner: Android
Get some Siri-ous Assistance
Both operating systems provide a handy voice assistant to answer all of your burning questions. If you're looking for a wittier sidekick, we think Siri is best. But Google Assistant proved itself to be more knowledgeable, when Loup Ventures put both to the test.
Out of 800 questions
, Siri answered 79% correctly and Google Assistant 86%. With voice search the next big thing in mobile technology, it seems Android is firmly in the lead here.
Winner: Android
Will it fit in with your friends?
For fellow tech heads, phones are likely to become part of a collection of devices. But to create a family, they need the same DNA – and there's no question about it, Apple wins this one.
Not only will your iPhone integrate seamlessly with devices such as your MacBook, Mac Pro and iPad, it can even mingle with Apple's excellent accessories, such as the Apple Watch, AirPods, Apple TV and the HomePod.
On the other hand, Android operating software is almost exclusively limited to phones. If you use your Google Drive and Google Apps a lot, you'll love it, but for everyone else, you're probably better off with Apple on this front.
Winner: Apple
So the end results are split either way, with both devices earning 3½ points apiece. But depending on which of the above mean more to you, hopefully we've settled your dilemma.
Whichever phone you go for, you're almost guaranteed satisfaction – and with competition between Android and Apple so fierce, there are surely many more great things on the horizon.
Take a look at our Apple iPhone deals here
Or alternatively view our great Android phones here