World Cup fever is in full force, and we're loving every minute of it. But even if you have superhuman levels of dedication, it's highly unlikely that you're able to watch every game from your sofa, what with annoying things like work getting in the way.
Should you find yourself away from home when a crucial match is about to be played, fear not. You can stay on top of things using your phone. Here's how:
Stream it live…
Every match is screened live, and completely free to air, on BBC TV or ITV. And that means you can also watch them free on the BBC iPlayer app or the ITV player app, so you don't have to miss a moment of the action, even if you're on the move.
…Or just keep an eye on it
If you're not bothered about seeing every kick, and just keeping in touch is enough for you, a lot of media outlets offer text commentaries and minute-by-minute information. A simple Google search should sort you out.
Make sure you've got enough data…
It generally takes up to 750MB of data to watch a football match in standard definition, but as ever, it all depends on the quality of the stream. If you're watching in HD, you could double the amount of data you're using. If the game runs into extra time, it'll obviously use more still. If you're streaming a lot of football through your phone, iD has some great data deals, including these on SIM Only – giving you all the data you need to get you through the rest of the tournament.
…and if you haven't?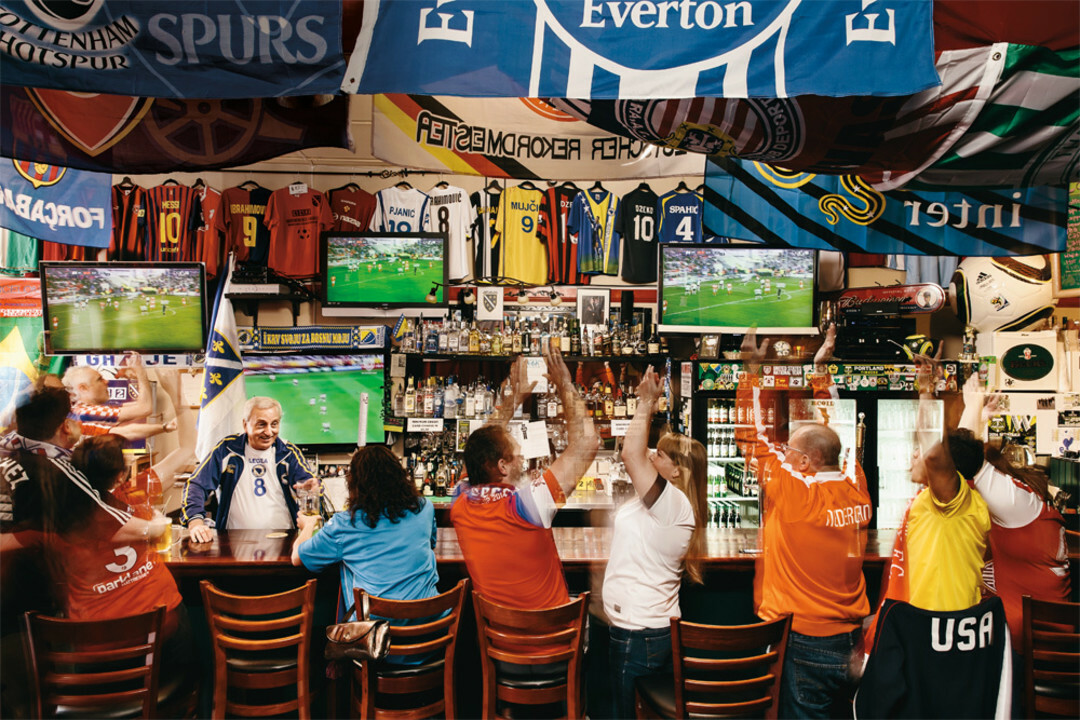 Pay a visit to your local café or bar, hook up to their Wi-Fi and enjoy the game, safe in the knowledge that you data remains intact. But a word from the wise – buy a coffee while you're there, or you might not be too welcome next time.
Projecting success
If you believe bigger is better, but you're nowhere near a TV, it's not too late to buy a smartphone projector. With some, you can pop your phone inside, and project onto any flat surface. But there are other projectors that you can stream your phone display to, rather than physically putting your phone inside.
Quality football. Quality picture.
The standard of football this year has been pretty high so far. And games this good need to be enjoyed with a quality picture. So, with that in mind, there's no better time to upgrade to a new smartphone – and we've got a sizeable selection to choose from.
If you have any further top tips when it comes to watching football on your phone, let us know about them in the comments below.