Google's newest version of Android has an official name at last. The P is for 'Pie'. It's rolling out right now, and it's packed with some extremely handy new features. Let's check them out.
A clever operating system
Google Pie will get to know your habits, and use this info in a really smart way. For example, if there are one or two apps you use the most, the battery will make sure there's some battery left for them – directing power to those apps at the time you need them. On top of the adaptive battery, there's also a thing called adaptive brightness, which works out for itself how you use your brightness settings.
Get more from your apps
App Actions is a feature that predicts the next thing you'll do, and serves you your content faster to save you time. For example, you may start the day at 6.30am with a news update and a check on the trains – your phone will suggest the right app at the right time, and they'll be right there waiting for you in your app drawer. There's also a thing called Slices, which displays information from your apps directly within Google Search.The example given by Google is Lyft, the lift-hailing app. Just by Googling 'Lyft', you'll see a 'slice' containing the price of your trip and your journey time – and the option to go straight ahead and book your ride.
Easier to use
Getting around your Android device is about to change – we think, for the better. Gone are the three buttons for home, back and overview (your recently used apps), and in comes a single home button. A simple swipe up will show your most recently used apps, swipe twice (or pull further up) for your app drawer or hold down for Google Assistant. Swipe right for instant access to your most recent app, or swipe and hold for the last few. The back button will reappear when it's needed.
How are you feeling today?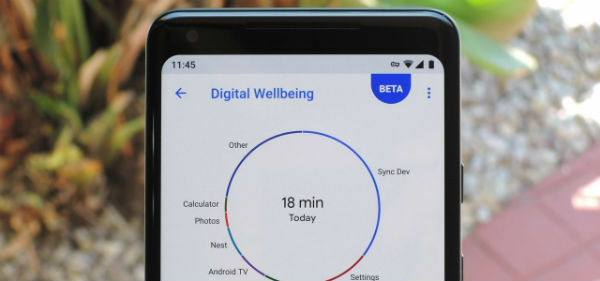 There's a big push for digital wellbeing right now – keeping people in the loop about how much time they're spending online, that sort of thing. Android Pie is certainly embracing that, with a new dashboard telling you exactly how long you're spending on your Android device.
There's also a Do Not Disturb setting that silences your notifications, and with Wind Down, the Do Not Disturb features are enabled ahead of bedtime, and the screen faded out.
Finally on your digital wellbeing, there's an App Timer, which does what you'd expect – limits the time you can spend on a particular app, then greys them out on your home screen when your time is up.
Rotation selection
There's nothing more annoying when you're reading something, and a slight movement makes your screen rotate. It's not the biggest problem in the world, but Google have come up with a simple fix for this simple problem.
When you rotate your phone, a button will appear in the status bar. You can press to confirm you want to rotate the screen – otherwise rotation lock will remain on.
Fiddly text selection is a thing of the past
You may be aware of Apple's magnifying glass for text selection. Well, Android has caught up, making it easier to zoom in on text and select what you want. Tap the text, then drag one of the text selection handles to see text in glorious large print.
Looking after number one
Privacy is a big concern – and rightly so. And here's a great development. Where you've given permission for an app to use your location, microphone and camera, it won't be able to access this while the app is running in the background.
When can I get Android Pie?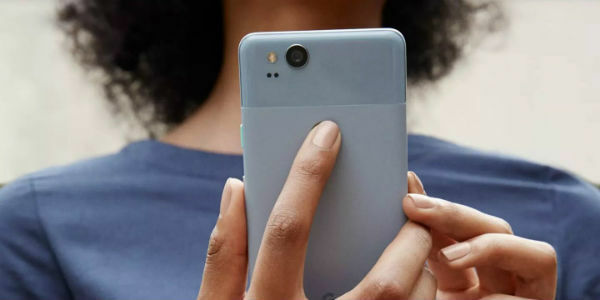 If you've got a Google Pixel phone, you'll get Android Pie as an automatic update. If this hasn't happened yet, head to Settings, System, Advanced, System update, and tap 'Check for update'.
Other Android phone owners will have to play the waiting game until their manufacturer sends out the update, we're afraid.
All in all, we reckon the new Google Pie will bring great improvements to Android devices. Which features are you most looking forward to? Let us know below.