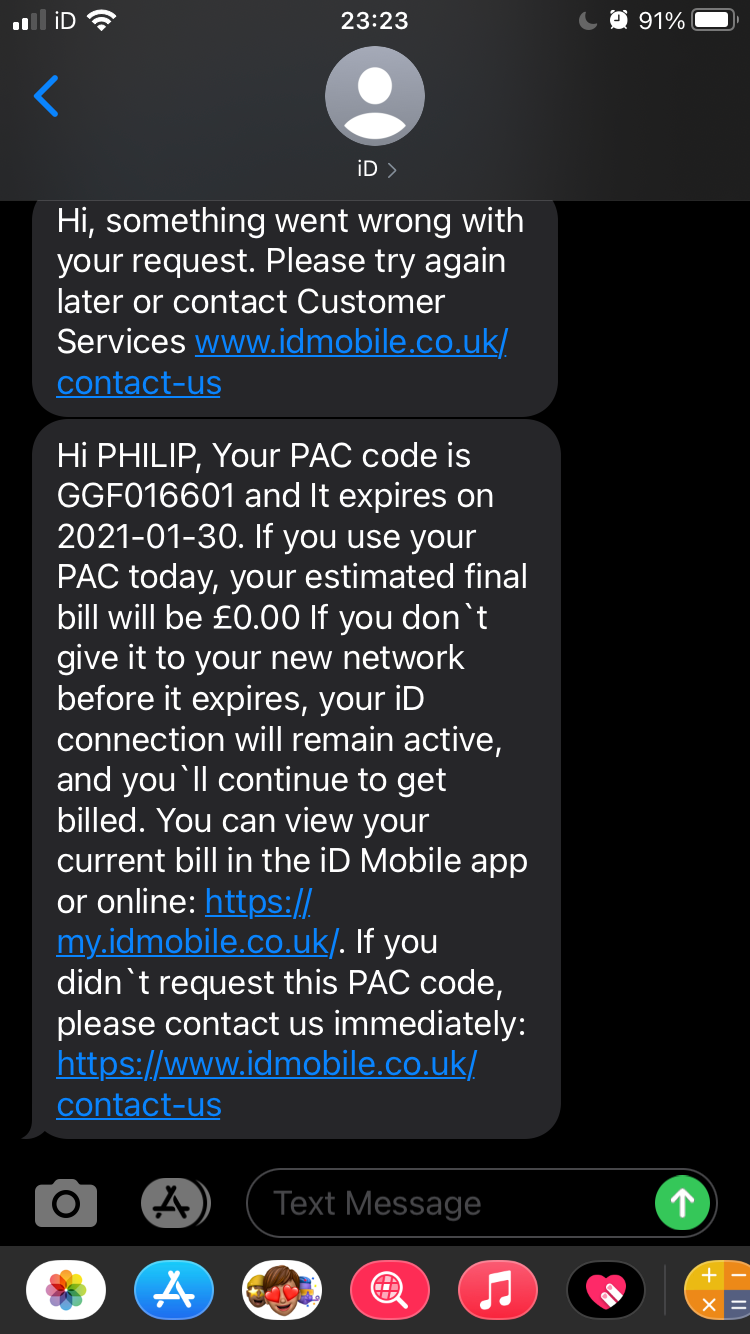 Hi ID, 
I have requested my pac.
but you are sending me the one giffgaff sent me in December 2020…
Who do I have to chase down to get the correct one?
Best answer by Meritez 5 March 2021, 16:42
OMG, you still waiting for a PAC code after 9 days!
There's something seriously wrong with this company. I'm waiting too, since Monday, they sent me an expired one, it says so on their text!
Why haven't they got a proper customer service department? Plenty of other companies have!
Treesg
@TreesG hopefully you get your PAC soon, I have just been sent mine.
OFCOM State:
Under Ofcom regulations, service providers must provide a PAC either immediately over the phone or within 2 hours by text message unless other arrangements have been agreed between a consumer and service provider. I should explain that a provider may refuse to issue a PAC if:

 

the number does not belong to the customer of the losing mobile provider
the account for that number has been terminated
the account holder has died
a PAC has already been issued and is still valid
the customer has not adequately proved that he or she is the legitimate account holder

 

As you have been waiting longer than the regulatory timeframe stated, I have devolved your case to iD Mobile. This means contacting the company on your behalf to request that it gets in touch with you directly within five working days.
I've never been contacted by ID Mobile via my Complaint to OFCOM, but the forum team have been very helpful in resolving my request to take my number away to the new network.
View original