Is your smartphone secure when you're out and about? Mobile security attacks are on the increase. So help you out, here are nine mobile security tips to keep your handset safe from harm.
Our smartphones are mobile digital assistants that carry a huge amount of data about us. Unfortunately, criminals have cottoned on to this and are targeting them more than ever before. According to a recent MEF (Mobile Ecosystem Forum) report, 66% of smartphone users have experienced some sort of data-related attack. Thankfully, we're here with some top mobile security tips.
1. Keep your phone locked when not in use
An unlocked phone is an easy target for a criminal. So if you haven't got at least a basic passcode on your lock screen, do it now. Go into your phone's settings, look under the security heading, and you should see a number of options to lock your phone.
Pattern unlocks and PIN numbers are tried and tested ways of locking your phone down. But if you do use one of these methods, we recommend that you change them regularly - just in case someone's been watching you as you type. Fingerprint scanners and facial recognition are on a lot of good smartphones these days, and they're a great option if you struggle to remember patterns and codes.
2. Beware of public Wi-Fi
Don't be tempted to use public Wi-Fi for things like online banking. Free Wi-Fi can be a welcome sign if you're low on data. But these open networks aren't secure, so your privacy is at risk.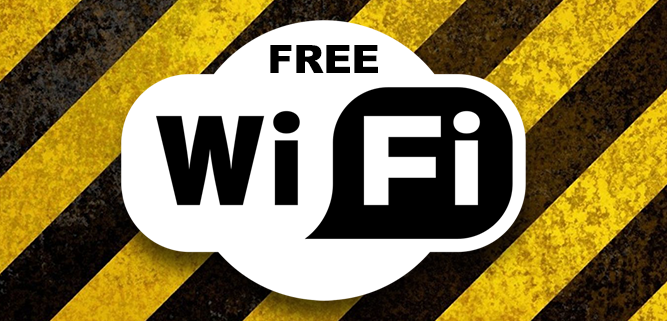 If you're in a hotel or coffee shop with free Wi-Fi, ask them how secure it is before you access it. And if you really must use free Wi-Fi, avoid accessing your personal accounts or sensitive data. Switch over to your mobile data if you're buying anything, as it's much more secure – and if you're about to run out, don't forget that
our data add-ons start at just £1.50
.
3. Update your operating systems
Whether you're running iOS or Android, it's a good idea to make sure that you always have the latest version of their respective operating systems installed. These usually close any security loopholes that have become evident, and are an important part of your regular security regime.
Checking for updates is easy. Go into your phone's settings, type 'update' in the search bar and if you need to do an update, just follow the onscreen instructions. Most manufacturers let you set your phone to check for updates automatically - so if you see that option, tick the box.
4. Be careful what apps you download
When you see an app you fancy, it can be tempting to click that download button straight away. But stop for a moment before you download any app on your phone. If it comes from a pop-up source, for example, or comes from a strange email address, then forget about it – it's just not worth the risk. Even if it's from Google Play or the App Store, check the reviews and ratings to see what others are saying about it.
5. Update passwords regularly
You should regularly change all your passwords, especially if you're planning on travelling.
Coming up with strong passwords is tough, so a lot of us revert to using simple phrases and words - but unfortunately these are easier to hack. The best passwords are a seemingly random mix of letters, numbers and symbols, but obviously these are tough to remember. So why not use a password manager?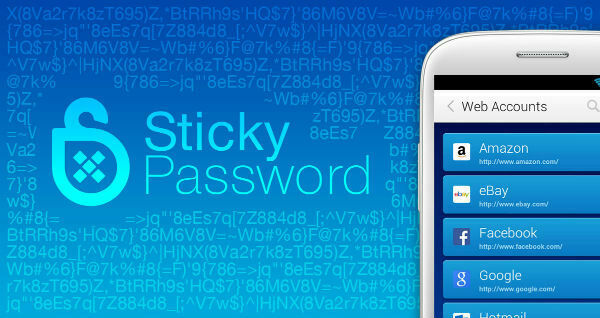 The
Sticky Password
app (free on
iOS
and
Android
) is a good one. It uses the world's leading encryption standard and generates new strong, unique passwords whenever you need them.
Sticky Password
also makes your online life easier by typing your data for you in online forms and login pages.
6. Disable Bluetooth connectivity
If your Bluetooth is left on, nearby criminals could potentially connect to your phone and hack into it. So our advice is to keep your Bluetooth disabled as much as possible – especially if you're travelling abroad. You should also set your Bluetooth to 'non discoverable', so that anyone searching for a nearby device won't be able to see it.
7. Clean up your apps
Phone apps are prone to infection, with hackers particularly targeting older ones with out of date security measures. So
channel your inner Marie Kondo
, and give your apps a spring clean. Get rid of any that you're not using regularly.
It's also a good idea to make sure your phone automatically updates your remaining apps, as most updates include security fixes. To do this on iPhone, go into Settings, iTunes & App Store," and tick 'Updates' for Automatic Downloads. If you've got an Android phone, open the Google Play store, go into settings, and tick 'Auto-update apps'.
8. Don't fall for smishing
Smishing is when someone tries to trick you into giving them private information via a text message. So don't text your personal details to anyone. Confirm with a phone call first.
Avoid clicking links in messages, tweets, posts, and online advertising. They could link to a virus, or get you to unwittingly sign up for a paid service. So please be careful!
9. Wipe clean your lost or stolen phone
If your phone' s been lost or stolen, you need to tell us right away so we can protect your account from misuse. You can do this using the iD Mobile app or My Account online. Check out our
Lost or stolen phone webpage
for more details.
You can also use remote tracking if you lose your phone. The feature's called 'Find my Device' on Android, and 'Find my iPhone' on iOS. This lets you wipe clean your lost phone, and permanently delete all the data from it, to stop it falling into the wrong hands. If you choose this option, check that you've got all the information you need backed up somewhere else, like iCloud or on your desktop computer.
Any questions on the above? Got a top security tip of your own? Post a reply below, and share it with the Community.