Mental health awareness week may have already passed, but that doesn't mean the spotlight on your wellbeing should be ignored. Now more than ever, in these difficult times, our state of mind needs more attention.
We've pulled together some helpful tips and advice which you may find of use. Some of these have appeared in some previous articles we've published and include the link to read more should you find them helpful.
(taken from https://community.idmobile.co.uk/blog-posts-and-competitions-45/7-tips-for-your-digital-wellbeing-30842)

We all love scrolling through our social media feeds, but the downside is that it's easy to feel like you're in competition with others. Remember, what you see online isn't an accurate portrayal of reality – so if anyone's images make you feel insecure, try and ignore them. Better still, unfollow or block that person.
How to keep connected with friends and loved ones
The best way to stay in touch with family and friends right now is through a video call. There are lots of video calling apps to choose from: WhatsApp, FaceTime, Google Duo, Zoom and Skype to name a few!
Have a read here for more detail on how to make the most of group calls from your Android device and here if you're an iPhone user.
Even though we are all adopting social distancing guidelines, we've never been more social, or have the opportunity to be, especially while on daily walks. A quick smile and a nod when passing someone could go a long way when we are all doing the same walks day in and day out. Who knows, once this passes, we could make new lifelong friends.
 Recommended app: Fitbit App Mobile tracker – No Fitbit needed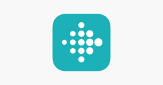 Radio listening figures have shown a 20% increase during these difficult times, as we work from home, help teach our children or just need a moment to relax, the radio can provide a wealth of benefits: humour, entertainment, music and the latest news in digestible bites.
Recommended app: Kiss Kube Radio App

Professional help available online 24/7
(taken from https://community.idmobile.co.uk/blog-posts-and-competitions-45/stay-healthy-with-help-from-technology-31442)
You can also search online to find a vast array of therapists and counsellors, and book sessions on video platforms like Facetime or Skype, or arrange a session in person. You can find therapists and personal trainers listed on sites like Bark or specialised sites such as: https://welldoing.org, https://www.anxietyuk.org.uk and https://www.e-therapy.uk/.

If you've got any questions or thoughts on any of the points above, feel free to post a reply below. It'll be shared with the rest of the Community.