Wi-Fi Calling is available for selected handsets, and it lets you use Wi-Fi to make calls and send texts when coverage isn't great. If you're in a remote location or hit an indoor blackspot, it's really handy.

Need to make a call or send a text on your mobile? With iD Mobile, you'll get a good reception almost anywhere you go in the UK. Our award-winning coverage is something we're pretty proud of.

"As well as 4G service rated the UK's most reliable in 2015, iD Mobile customers also get fast 3G coverage. The latter covers 98% of the population." uSwitch.com, April 2018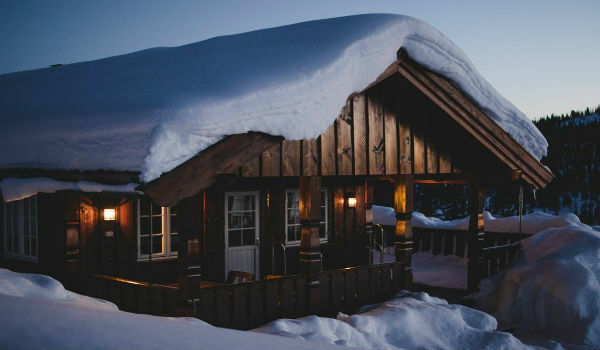 No network can guarantee you a strong signal absolutely everywhere though - especially in remote rural locations and deep inside buildings. So, if you're in the basement of your favourite coffee shop, or visiting relatives out in the sticks over the festive period, your signal might not be too great. That's where Wi-Fi Calling comes in. It lets you make crystal clear calls and send texts over Wi-Fi, even in those places where coverage is lacking. Here's all you need to know to get it up and running.
What is Wi-Fi Calling?

Quite simply, Wi-Fi Calling lets you make calls and send texts over Wi-Fi, even if you don't have any mobile reception. It's a handy service on the iD Mobile network, and you can use it if you've got a compatible handset. Which leads nicely on to the next question…
Is my handset compatible with Wi-Fi Calling?
Visit the Wi-Fi Calling & 4G Calling to find out. 
How do I set up Wi-Fi Calling?

Okay, so your handset is listed above – result! To use Wi-Fi Calling you just need to 1. Connect to Wi-Fi, 2. Make sure your software is up to date, 3. Switch on Wi-Fi Calling in your settings. We 've got more detail on each of these three things below:

1. Connecting to Wi-Fi.
Wi-Fi calling will work when you're unable to connect to 3G or 4G and have a Wi-Fi speed of at least 2MB. Most current Wi-Fi packages offer speeds between 8MB and 200MB. To check yours, just head over to Google, type in 'internet speed test', and take the test.

2. Updating your software.
You now need to update your phone's software, if it's not bang up to date already. If you're an iPhone user, you'll need to install the latest software and accept the latest carrier settings.

3. Switching on Wi-Fi Calling.
If you've got a compatible iPhone, you can switch on Wi-Fi Calling in Settings > Phone > Wi-Fi Calling.
If you've got an Android phone, the exact method for switching Wi-Fi Calling on varies by manufacturer. It could be something as simple as Settings > More> Wi-Fi Calling, but here's how it's done on some Huawei or Samsung handsets:

• Click on the 'phone' icon like you're about to make a call.
• Tap the three vertical dots (top right hand corner on Samsung, bottom right hand corner on Huawei) and select 'Settings'.
• Scroll down to Wi-Fi Calling and toggle on.

Done all that? Good. Your Wi-Fi Calling is now set up, and it'll automatically kick in next time you need it. And don't forget, it works for text messages too.
Does Wi-Fi Calling cost anything?

When you use Wi-Fi Calling, nothing changes in the way you're billed for calls and texts. You use your monthly allowance of minutes or texts, and if you haven't got any allowances left, you'll be charged at our usual out-of-plan rates.

You'll also be charged at our out-of-plan rates if you make a call that's not covered by your monthly allowance of minutes. These include international calls, or premium calls like chat lines and TV competitions.

To find out more about Wi-Fi Calling, check out our webpage here. Or ask a question below, and someone in the iD Community can have a crack at answering it.