We've all done it. A great new phone comes out that ticks every box, and boom! You've bought it and you're upgrading. You back up all your files and apps, pop the SIM out of your old phone and into the new and that's it. You're all moved over and ready to crack on with your new, next-gen smartphone. But what are you going to do with your old phone?
Whether you want to make a gift of it to a family member or mate, sell it, donate it to charity or keep putting it to good use, there's always a better option than simply 'out of sight, out of mind'. Here are just a few of them: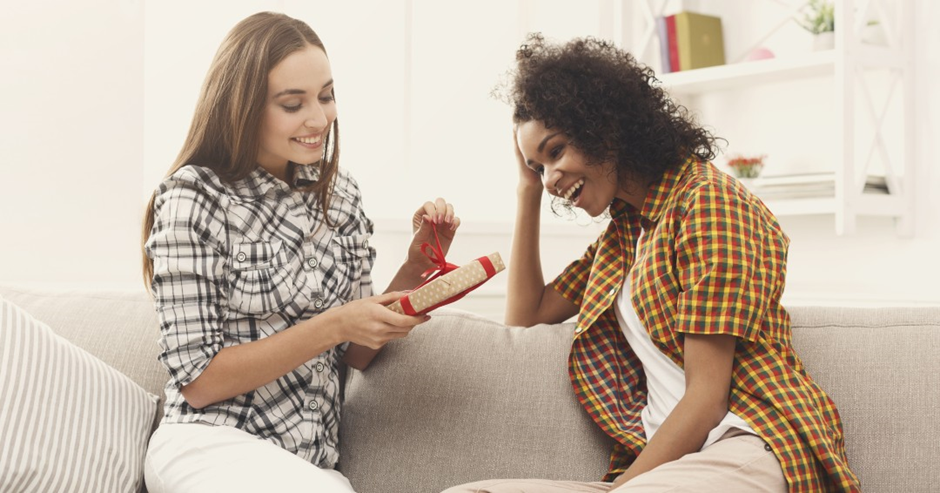 We all know the latest smartphones are getting better and better, but phones from just a few years ago still work perfectly well in today's 5G focused world.
Think about the flagship phones that launched just two years ago: iPhone 11, Samsung Galaxy S10, Google Pixel 4, Oneplus 7 - these are all still brilliant phones, even now. If your old phone is still as snappy as ever, why not give it to that mate that's looking for a new phone? 'Tis the season after all…
Make sure you've done a couple of important things before you gift it. Remember to save all the data and important files stored on your old phone elsewhere. Back it up to a laptop, transfer it over to your new phone, or save it to the cloud. That way, you won't be in danger of losing your notes or holiday photos once you've given it away.
Next, be sure to do a factory reset on the phone before boxing it up. As you may guess, a factory reset wipes all of the data you've stored on your phone and takes it right the way back to how it was when you first bought it. Your mate can set it up exactly the way they like, and they'll get that new phone feeling in the process. Win win!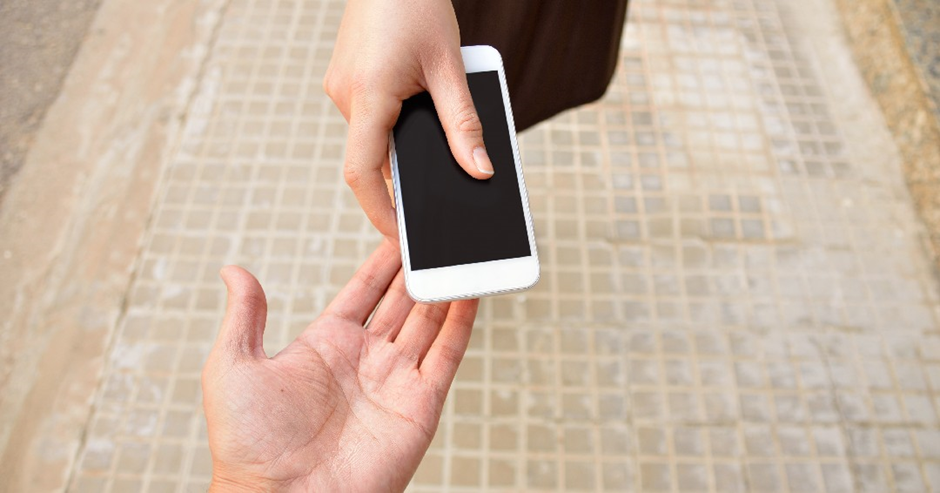 Even if you're not out to make loads of money, it's surely more worthwhile to sell your old smartphone than leave it hidden away to be forgotten! As with giving your phone away, be sure to remove all your data and perform a factory reset first, so it's like new when the lucky buyer powers it up.
If your old phone is a flagship from a few years ago, you could try your luck on Facebook Marketplace, eBay, or Gumtree, get a quote from a site like Fonebank, or take it to a gadget store and see what they'll offer.
Or better yet, did you know you can trade your phone in right here at iD Mobile? Just head over to the iD Mobile Trade-in page, let us know what phone you have and the condition it's in, and we'll give you a quote. Post it to us, we'll assess the condition and send you a bank transfer within one working day. Easy!
Sound good? Find out more about iD Mobile Trade-in right here.
Why not donate it to a worthy cause?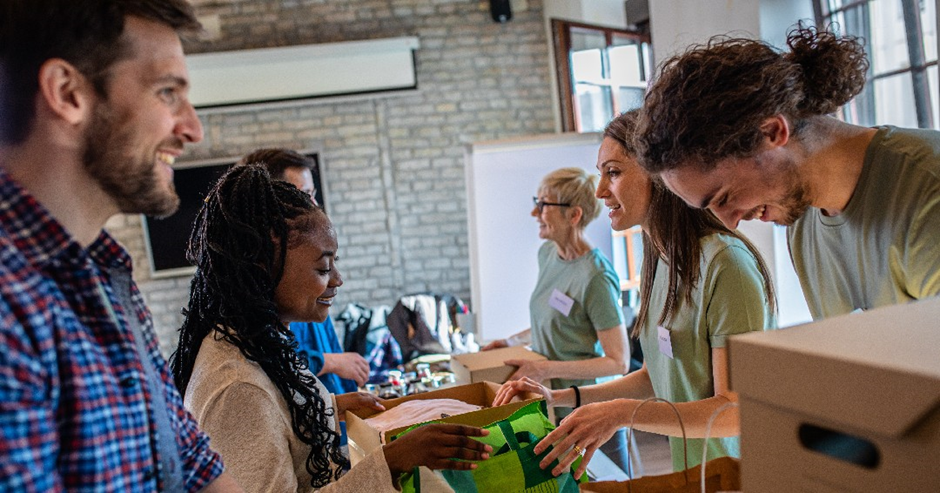 Old phones, provided they're in full working order, are a more than welcome sight in charity shops. They tend to make for a higher ticket item, the money all goes to a good cause, while the buyer gets to grab a great phone at a bargain price. Everyone's a winner.
We mentioned Fonebank before, which is a great site for getting a fast quote for that old mobile and selling it quickly. But they've also got a fantastic charity initiative with WaterAid. When you sell your phone, you can choose to donate a percentage, or the full value of your phone directly to WaterAid. Why not clear your home of unused tech and do a good deed at the same time?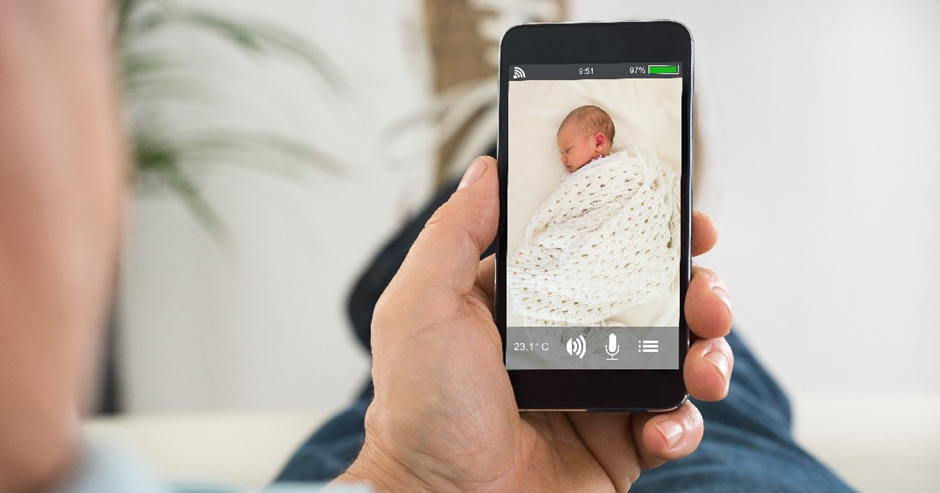 Even if your old phone's showing its age with its battery, speed or camera capability, there are still ways to give it new life.
One of the best ideas is turning it into a security camera. Plenty of apps let you view the live camera feed of one phone on another, and setup is incredibly easy. Just place your old phone in a good spot and download Alfred. With this handy app, all you need to do is sign into the same account on both phones to keep tabs on what's happening around the house. It's got motion detection, two-way talking and even low-light filtering, so it's just as useful at night as it is in daylight.
Or, if you have a little one at home, why not turn that old smartphone into a baby monitor? Just place it near their cot or bed (keeping it plugged in if battery is an issue) and you're halfway there. You can either video call the old phone over Wi-Fi using Skype or similar services, or go for a specialist app. If it's an Android phone, the BabyCam app is made for doing just this job. You just need two devices connected to the same Wi-Fi and you're ready to go.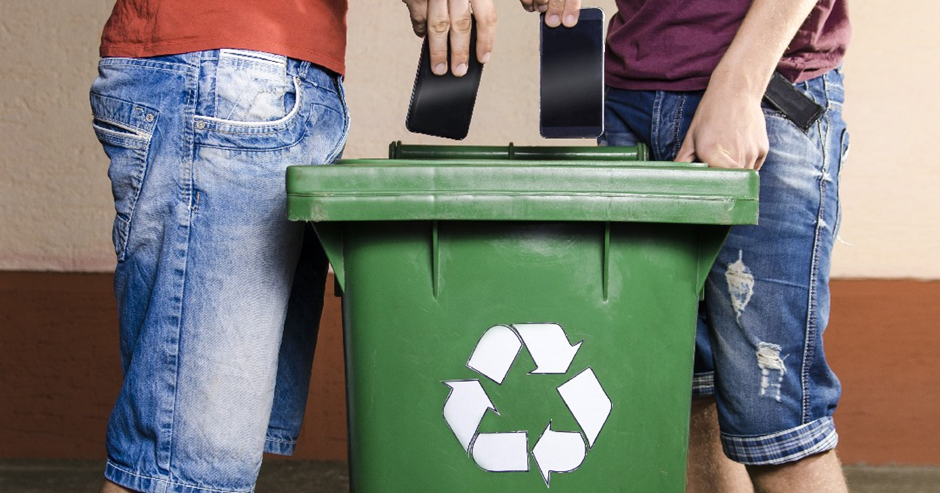 Did you know that roughly 80% of the materials used in your phone are recyclable? Among the materials that make up your phone, some are precious metals. If you can't find another use for your phone, and you don't want the hassle of selling it, consider going for the green option and recycling it.
You can recycle old mobile phones at most local recycling centres, so check to see where your nearest one is. Or, why not put an ad on Freecycle or Freegle to see if you can find any takers locally? But, as with selling or gifting your phone, make sure you've cleared all your data and that you've got all the files you need, first. 
Those are just a few ideas on what to do to save that old phone from gathering dust! Have you got an old phone around your home? What are you planning to do with it? Let us know below…