Going on holiday is supposed to be all about chilling out and getting the most out of your trip. But what with packing, booking and finding your way around, sometimes trips overseas can even seem a bit more stress and then break.
That's why it's always good to have your phone on hand. We've picked out some of the best travel apps around that are designed to make every aspect of your holiday that much easier. From booking your flight to working out what's on the menu, there's an app for that…
Before you go…

The good thing about booking online in that you can shop around for the cheapest flights. And Skyscanner makes that easy. Just put in your destination and the dates you want to travel and it'll compare all available airlines. You can then filter by cheapest, fastest and even which flights have the lowest CO2 emissions.
Looking for accommodation

For houses, it's hard to beat Airbnb. Enter where you want to stay and the dates you're staying and you'll get a map of all available Airbnb properties, with photos and reviews to help you choose. You can also filter by how many people are staying and whether you're taking pets. The great thing about this app is that you can contact the relevant hosts with any questions you have – making for a very personal experience.
For hotels, there's a huge choice of apps, but Hotels.com is one of the best. Search by location, dates and budgets and you'll find a decent range of hotels to suit every budget. You'll also find regular deals on rooms – especially if you're a last-minute booker. Use the app often enough and you can collect rewards like free stays.

Sometimes you just want an all-inclusive break with includes food, drinks, activities and pool access. It's a great option when you're taking the kids with you or if you just want to chill out and have it all done for you. This is where resorts really shine, and one of the leaders is Tui. They have resorts worldwide in loads of destinations which range from bucket and spade to luxury hotel.

Not sure what you're going to need but worried about taking everything with you? Packpoint can help you make sense of what you'll actually need depending on the destination, length of stay and what activities you'll likely to do. The packing list it generates will even take into account weather forecasts and local conditions. Then you can simply tick things off the app as you pack them. Simple.
While you're there…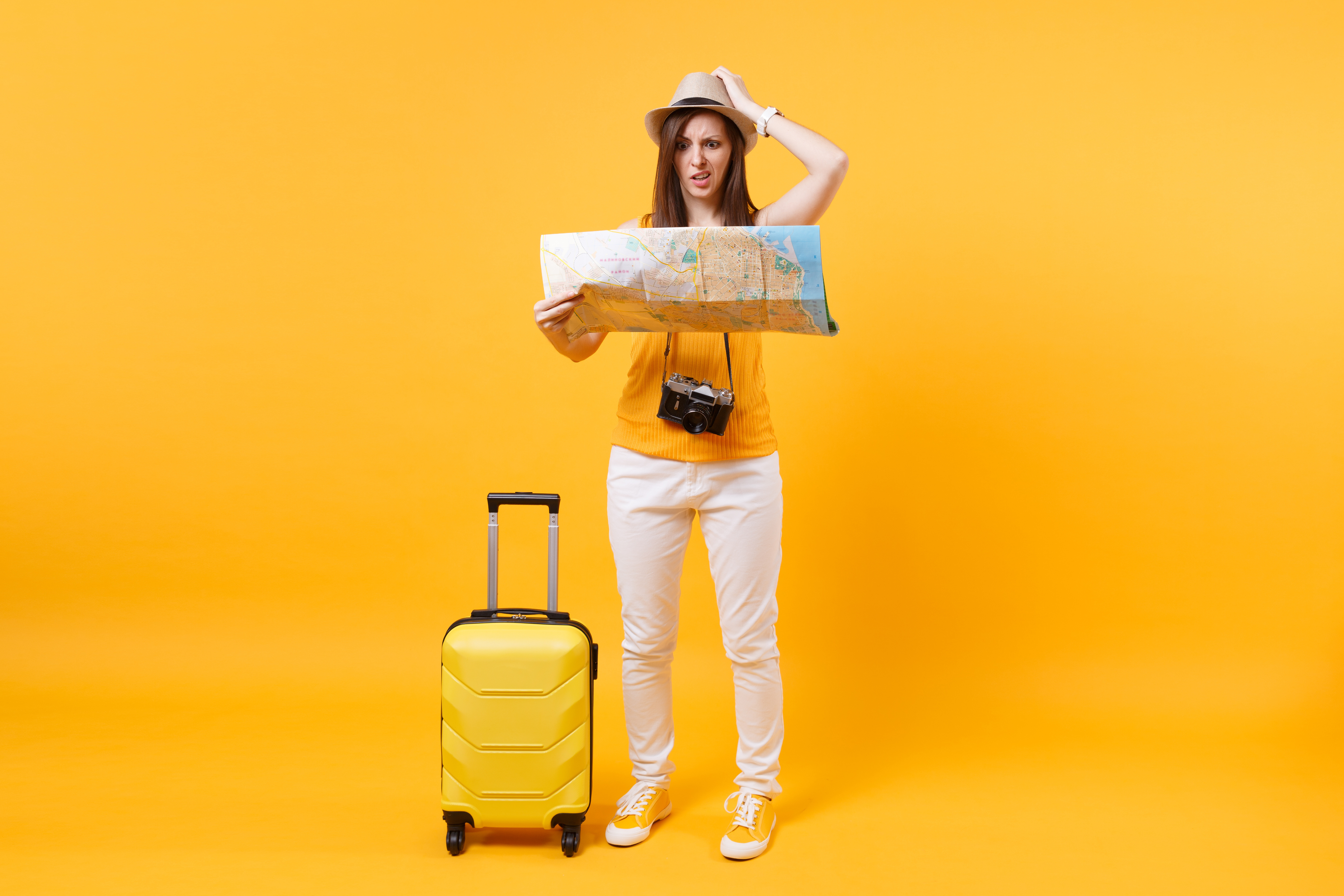 Getting lost in an unfamiliar city can be a worry, especially when you're not sure how to read street signs or navigate public transport. Google maps will always point you in the right direction and, because it's internationally used, it's pretty reliable. You can also download maps to view offline when you're worried about eating through data.
If you're hiring a car on holiday, you might find Waze as a better bet. Yes, Google Maps does driving routes but these often don't take into account local conditions and topography. Waze has a community base behind it. So, if you're in a country that uses Waze, you'll likely get a lot more accurate routes with updated info on things like road works and speed cameras.

Wherever you go, you're bound to see restaurants and attractions proudly advertising their TripAdvisor score. And for good reason. TripAdvisor ratings are generated entirely by visitors like you dropping a rating. So, if a museum, coffee shop or theme park has got top marks, chances are you're on to a winner. It's got a very active community, so you can also hit its forums and get tips on just about anything – from food to try to where to catch the bus for that day trip. You can book most things directly through the app too.
Go to France and you may be able to bluff some terrible GCSE French, but head to Japan and you might struggle a whole lot more. Google Translate to the rescue! It used to be that you'd type in a word and it could give you the equivalent language, but now it's had some serious upgrading. Take a photo of a menu and it'll turn it into English on the screen. You can even record sentences into it and it'll then repeat that sentence back in anything from Japanese to Arabic. Probably not one to take on a date, but great if you want to know the way to the beach!
Google Translate: Android / iOS

Spending money on holiday is the easiest thing in the world to do because (in lots of destinations) you often feel like you're getting a lot for your pound. But this can be deceptive. Xe Currency app is great to have on hand since you can easily check what that beer costs or how much that cab fare is really going to set you back. Not only can you check currency conversion in real time, but you can also send money to people all over the world. Super handy!
While you can find plenty of restaurants on TripAdvisor, The Fork is great for when you want to grab a bargain as well as a bite. Check out a destination or a restaurant and the app will show you when you can get a discount – up to 50% off your meal! There's an active user community so you'll get honest reviews from fellow travellers. Book regularly through the app and you get rewarded with Yums. You can spend these loyalty points at any restaurant signed up to the system. Dinner is on the house!

If you've ever been on holiday, you know the headache of dividing up costs. There's nothing that can sink that holiday spirit faster than bickering over bills. That's where Splitwise rides to the general. At the start of the holiday, everybody jumps on the app and then adds every expense – from plane tickets to that round of ice creams. At the end of the holiday, Splitwise will then state who owes what. All's square.
There's nothing worse than being out and about, taking pics on your phone, sharing with friends and family on social, and uh oh… the low battery notification pops up! Now you're more worried about finding somewhere to charge your phone than enjoying the moment. 
We can help with that. Because this month we're giving away a POWERTRAVELLER Merlin 75-Multi-Voltage portable power bank worth £95! 
With enough capacity to charge your phone up to 8 times, you don't need to worry about finding a plug socket ever again! Or not for a while, at least.
To enter simply tell us your dream holiday destination below, whether it's somewhere you've already been or are hoping to go one day, Let the Community know, and feel free to post a pic to go with your reply.  
Entries end on 23:59 on 20th June, and we'll then pick one random winning post. We'll announce the lucky iD Community winner shortly after. T&Cs apply.